Kickstart Your Growing Season with These Plants
Kickstart Your Growing Season with These Plants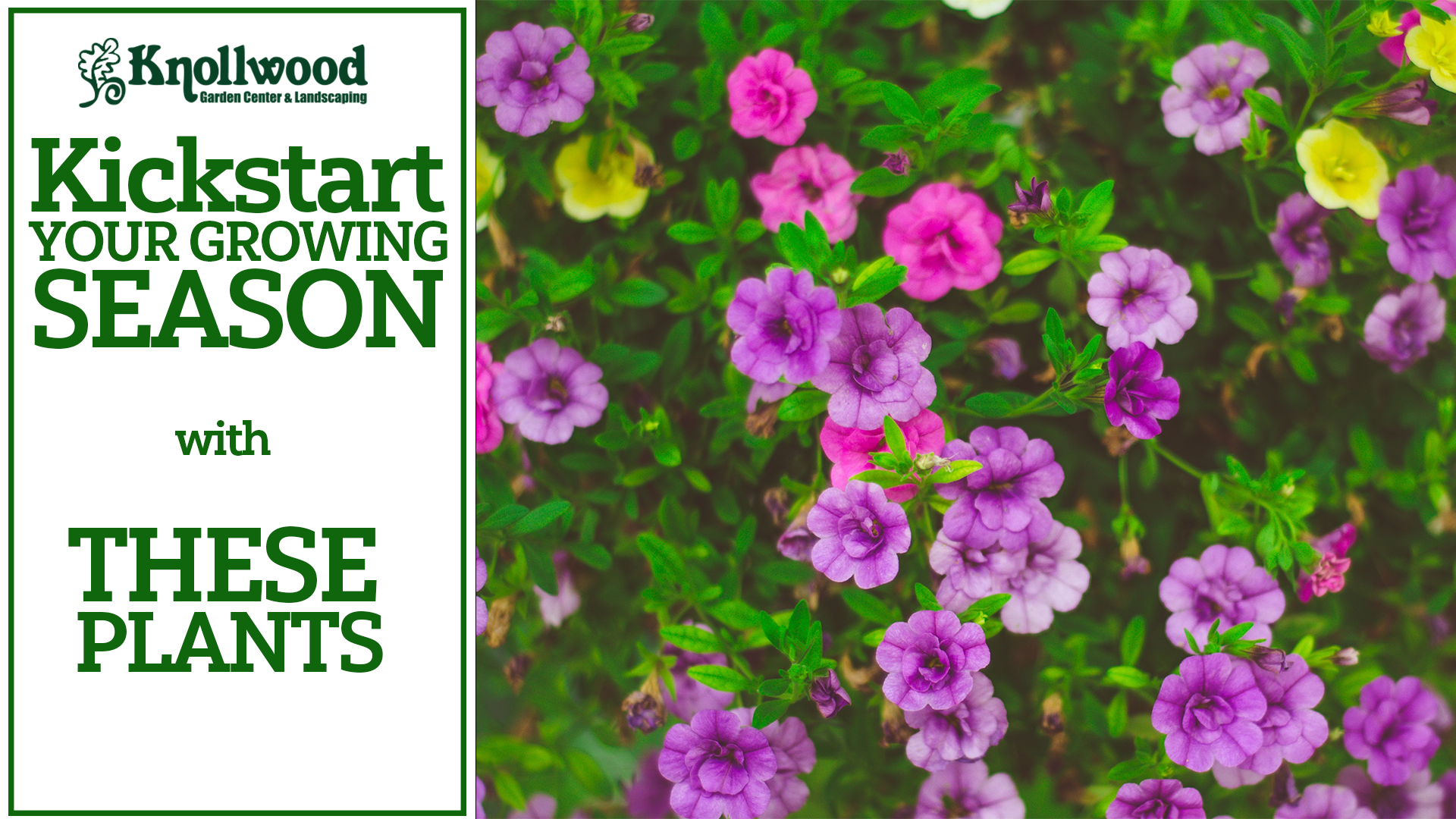 Spring is here and summer is right around the corner. If you want a blooming vibrant garden, then the time to kickstart the growing season is now!
Every flower garden will be different, but many of the common staples will appear in almost every Ohio garden.
It's time to begin the growing season! Like many of you, the Knollwood Garden Center team members are eager to get their gardens going sooner rather than later.
What is the difference between annuals and perennials, and which is right for your garden? Click here to find out!
Our team has put together a few different plants that will kickstart your growing season so you can start planting now and enjoy your flowers all season long.
These Plants are Perfect for Spring Gardening
Peonies
Peonies are colorful flowering plants that are very popular in gardens and floral arrangements worldwide. They are famous for their large, showy flowers that bloom in a range of colors including white, pink, red, yellow, and purple.
Peonies usually bloom in late spring or early summer, so they are the perfect way to launch your garden before spring ends.
Lilacs
This staple of spring and summer is a perfect fit for any garden. Lilacs are vibrant shrubs or small trees widely cultivated for their fragrant flowers.
The flowers typically bloom in late spring or early summer and have flower combos that last for several weeks. The most common color of lilac is purple or pink, but they come in shades of white and yellow too!
Highly fragrant, this plant thrives in well-draining soil and partial shade. For a colorful garden going into summer, lilacs are the choice for you.
Tulips
Tulips are a popular flower that comes in a wide range of colors including pink, red, yellow, white, and purple. In addition, tulip flowers can take on multiple shapes from a simple cup-shaped flower to a more complex multi-layered bloom.
Tall and slender, tulips are often thought of as the harbingers of spring. They are more typically planted in fall for early spring bloom.
Daffodils
Famed for their central trumpet-shaped corona surrounded by six petals, daffodils are the darling of late spring and early summer. This flower typically blooms in spring and lingers into the early weeks of summer.
For the best results, daffodils should be planted in the fall.
Meant to convey elegance and grace, daffodils are the perfect way to start our blooming season off right.
Irises
Irises are stunning flowers memorable for their three petals and three sepals that are similar in appearance, in combination with a central petal that is more showy and distinctive. Mixed with a tall stem, irises are an elegant and refined flower that will set your garden apart from the rest.
Irises are easily grown and are best planted in the fall for spring bloom. As with others on this list, you can buy them full-grown if you want to add them to your garden this spring.
Hostas
Unlike the rest of the entries on this list, the hosta is not a flower. However, this plant is so striking that many consider them just as beautiful as any spring bloom.
Prized for their lush foliage, hostas make a statement in green, yellow, and white, with their large heart-shaped leaves that come in a range of patterns.
Plant hostas in well-draining soil with partial shade and you will have a crop of tranquil foliage all season long.
Start Your Spring Garden Off Right with Knollwood Garden Center
It is never too early to plan your spring garden. And this year you have more options to choose from than ever before. If you are thinking about using fertilizer in your garden this summer, here is a guide for you.
Have you ever wondered which insects are best for your garden? Find out here!
Knollwood Garden Center is here for all your garden needs for spring, summer, and beyond!
For gardeners in Dayton, Beavercreek, Kettering, Centerville, and Fairborn Knollwood Garden Center is your one-stop source for all your gardening needs. To discover the difference, we can make in your spring garden, stop by Knollwood Garden Center today!
Happy with your visit to Knollwood Garden Center? Leave us a quick five-star review here!