About Dayton's Garden Center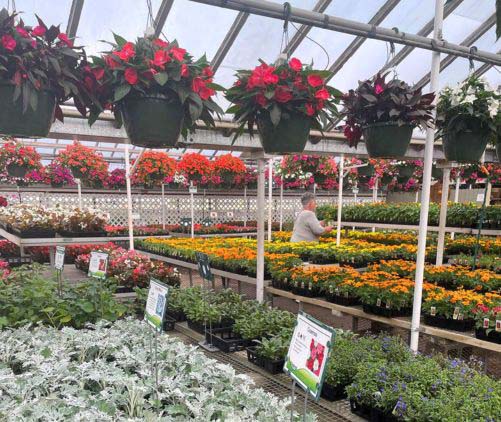 Dayton's Best Garden Center for 97 Years!
The Scott family is proud to have our third generation at the helm of Knollwood Garden Center's operations. We are proudly located in the heart of Beavercreek and have been supplying the Greater Dayton area with locally grown plants and flowers since 1926. 
We are now recognized for supplying our customers with the finest annuals and hanging baskets, locally grown perennials and nursery stock, decor for the home and garden, and a stunning seasonal Christmas Shop. 
Also known for our passionate and knowledgeable staff, our wide selection of plants and gardening supplies, and the robust quality of our nursery stock, we select all our products because of their success and performance in Southern Ohio growing conditions.  
With unique touches, such as our perennial department arranged by color for ease of shopping, we strive for an easy and successful gardening experience for the novice to the experienced gardener alike.
Discover Your Dream Garden at Knollwood
The Scott family and all of our talented staff welcome you! We are gardeners, just like you, and we love bringing you a pleasurable and successful gardening experience.