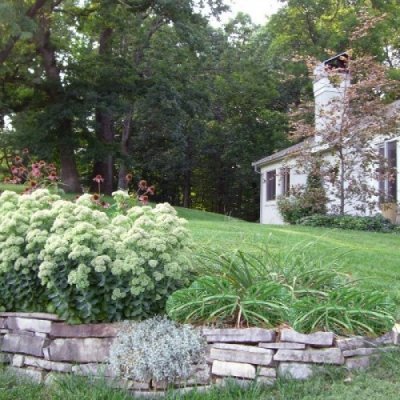 Knollwood has been rejuvenating home landscapes in the Dayton communities for over 40 years. Discovering our customer's desires then preparing a solution to meet those desires is what we do best.
Designer Pat Flanagan is Ohio Certified and has been with Knollwood for over 30 years. He will meet with you to create the perfect plan to solve your problems and deliver a beautiful, functional, valuable landscape for your needs.  You can contact him at pflanagan@knollwoodgardens.com or 937-426-0861 to make an appointment.
When it's time to get your project underway, our landscape team will arrive at your home as promised under the supervision of Jerry Lehman. Jerry has been with Knollwood for over 20 years and is an Ohio Certified Landscape Technician. He's a great person to answer any questions about the project and how it will be completed. His team has also been with Knollwood for quite a while:  James for over 10 years and Ben for over 5. Having our team be a part of the Knollwood family for so long means every step of your landscape project will live up to our reputation and your expectations, like the extra cleanliness steps we take to make sure your yard and drive are raked and cleaned before we leave. We treat your yard as we do our own.
Yes; Knollwood does design and install custom landscaping for homes and businesses.  We employ certified Designers and Technicians with excellent credentials.  Our designer, Pat Flanagan, has been with Knollwood for over twenty years.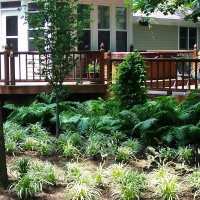 Yes; after making an appointment with Pat Flanagan (937-426-0861), he will visit your site to discuss your needs, likes, and dislikes. 
Appointments are generally scheduled for one hour.  The fee is $75 (which is reimbursed if Knollwood installs your design.)
Drawings are typically done on site.  At the end of the appointment, you will usually have a drawing, and if time permits, an estimate can be given.  If not, it a date will be set to receive the drawing and quote.
If sub-contractors are involved (stone work, pavers, etc.) the process will take a little longer to allow the contractor to view the site, make adjustments and submit their quote.
Yes; for larger hardscape jobs (pavers, walls, patios, etc.), if our trusted sub-contractors can do the work more efficiently and cost-effectively for  you.  We have a select list of companies with which we like to work and whose quality we can endorse.
No problem!  Come to Knollwood to select your plants with the help of our nurserymen.  Having KNollwood plant your trees and shrubs doubles the guarantee to 2 years!
Once you have made your purchase, it will be installed within a two week period, weather-dependent.
There is no need to call for an appointment:  your planting will be scheduled automatically within the two week time frame as determined by the landscaping crew and weather conditions.
We do our very best to call at least one day ahead of time to be certain your spot is marked with the orange stake.
As soon as you return home from making your purchase, please place the orange stake in your yard where you wish to have the items planted. Placing the stake immediately will make it possible for the crew to call you if they have a cancellation, getting your planting done even sooner.  It is not necessary for you to be home at the time of the planting.
We will be in contact very soon!