Wreaths: The History of Christmas' Favorite Pine
Wreaths: The History of Christmas' Favorite Pine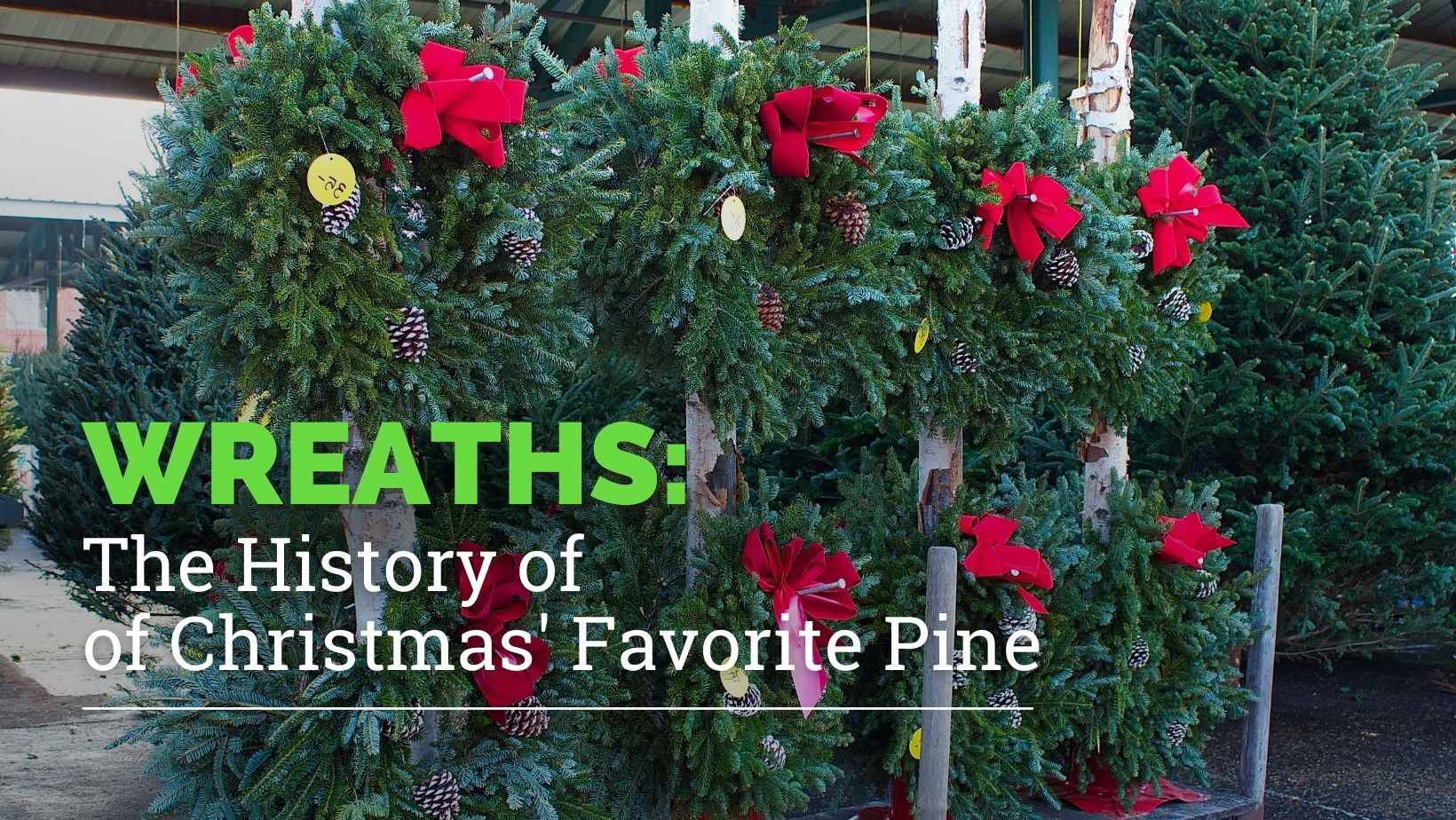 It's the most wonderful time of year! 
Winter is upon us, and with it comes a white blanket of snow, festive yuletide carols, freshly spiced eggnog, and, of course, the deep forest greens of a coniferous wreath.  
We all love to hang wreaths on our doors to welcome cheerful guests to our doorstep (and the UPS and Amazon drivers too)! But have you ever wondered about the history of this famous winter decoration? 
In this post, Knollwood Garden Center will quickly go over the history of the Christmas wreath that has now become synonymous with winter.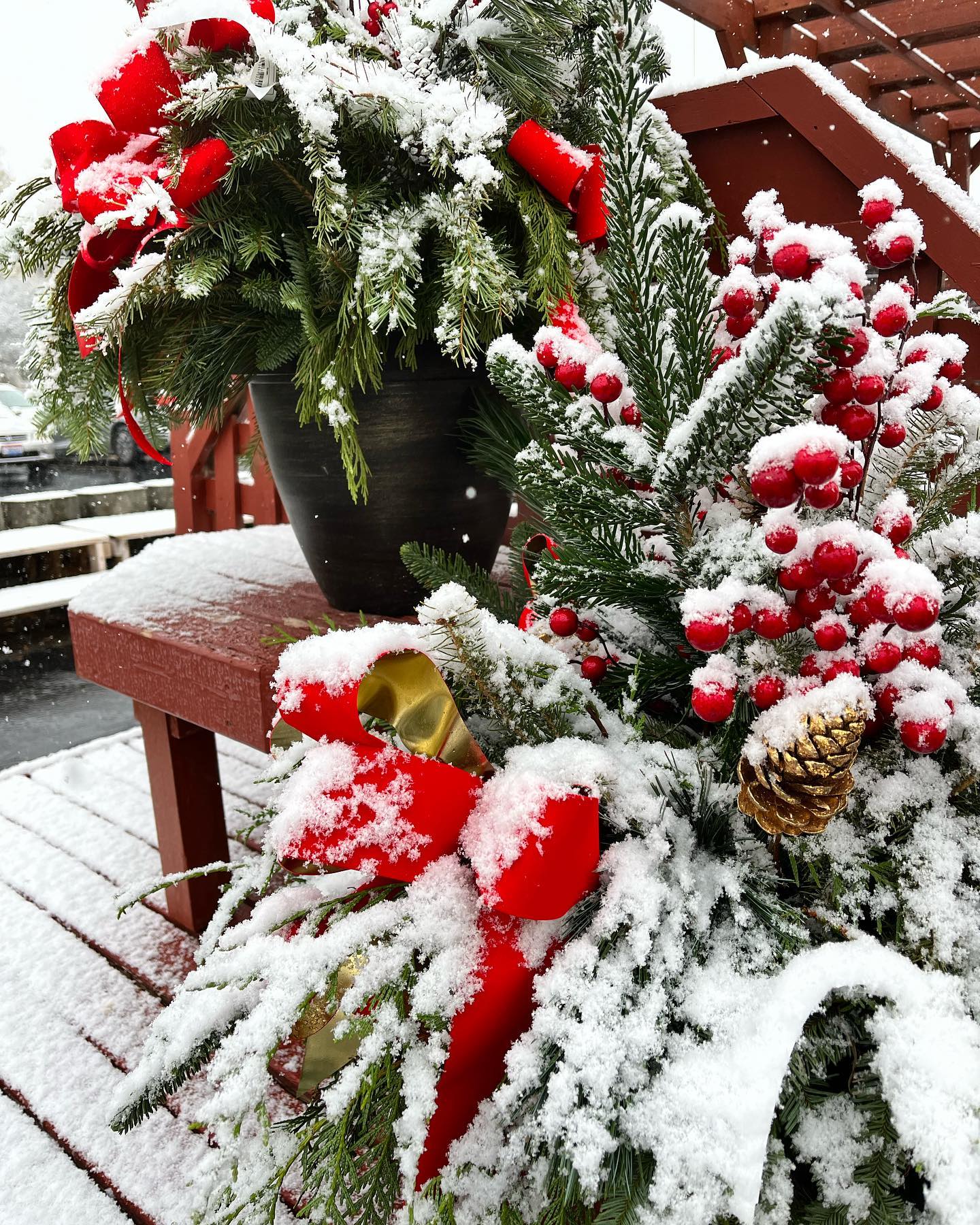 Keep reading to learn more about this festive holiday decoration. 
A Brief History of the Christmas Wreath 
At Knollwood Garden Center, we are certified, plant lovers. We adore plants of every season, and there are few plants more iconic than the coniferous evergreen.  
Come Christmas season, the branches and cones of this spikey tree are fastened into decorative wreaths that are hung on doors to extend a friendly welcome to our guests.  
Below is the history of everyone's favorite yuletide decoration.  
There are two different schools of thought on the origin of the wreath.  
The first says that it originated in ancient Greece and Rome. The ancient Greco-Romans would create handmade rings or wreaths out of leaves, branches, flowers, and fruits. These rings would then be worn as headdresses and denoted one's occupation, rank, or status.  
Called laurel wreaths, they are now famous for crowning the victors of the Olympic games.  
The second theory states that wreaths were first created around 1000 BC and were then used by early Christians to symbolize the strength they displayed by surviving the harsh cold of winter. Today, they are used by Christians to symbolize the immortality of faith.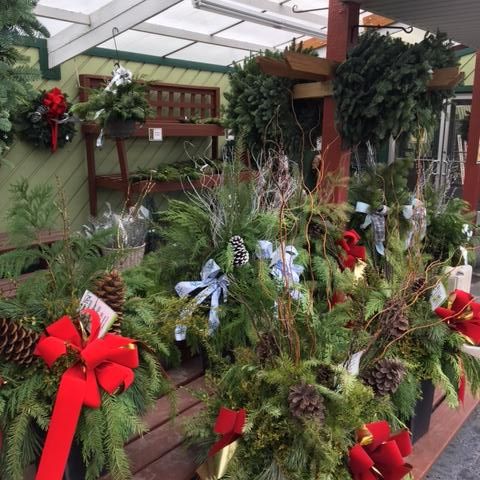 Regardless of which theory is true (it is likely a combination of the two), today the wreath is a symbol of the Christmas season used to spread holiday joy and cheer.  
Modern wreaths have come a long way, and whether dry or living, they are still made from sturdy evergreens and often are made with berries, bells, and ornaments.  
If you opt for a living wreath this Christmas, here are a few quick tips for keeping it healthy.  
Buy as fresh as possible 


Give your evergreen branches a 24-hour soak before fastening your wreath 


Mist your wreath every 1-2 days 


Keep your wreath cool 


Outdoor displays are preferable 
Regardless of whether you buy a dry or living wreath this Christmas season, you can expect it to spread holiday cheer for visitors and passersby alike.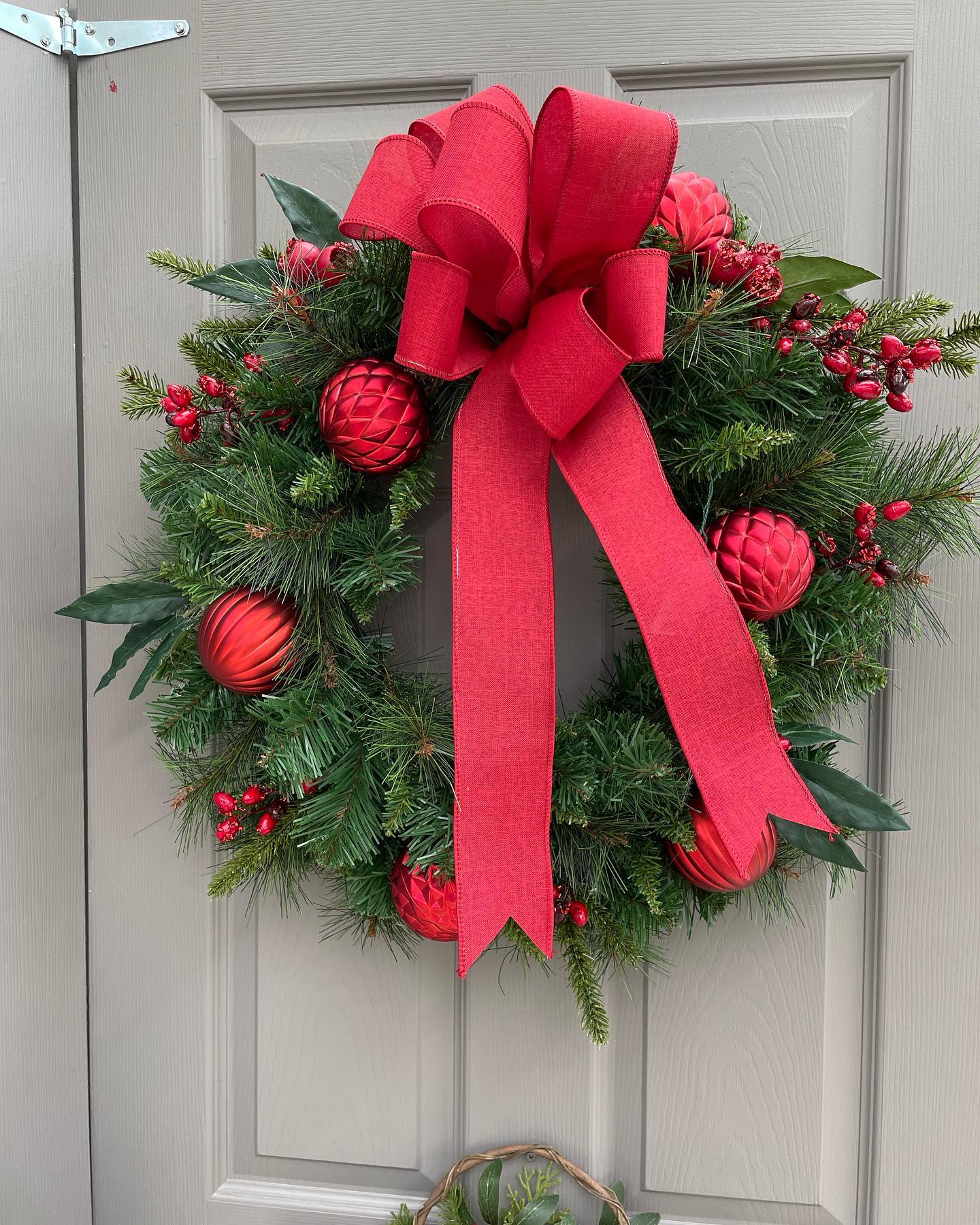 Knollwood Garden Center is Here for All Your Winter Plant Needs 
Just because the weather is cold, doesn't mean you have to forget about your love for plants.  
There are many different gardening activities you can do in the winter.  
From creating memorable wreaths to shopping for seeds, and cultivating a house plant collection, Knollwood Garden Center is here for you! 
For fresh pine decor, including fragrant porch pots, wreaths, garlands, and branches, head to Knollwood Garden Center in Beavercreek, Ohio. Looking for more? Knollwood Garden Center has all your holiday decor and holiday plants including poinsettias, amaryllis bulbs, and more. 
If you want to keep your fiery passion for gardening alive well into the cold of winter, stop by Knollwood Garden Center today!