How to Safely Repot your Plants
How to Safely Repot your Plants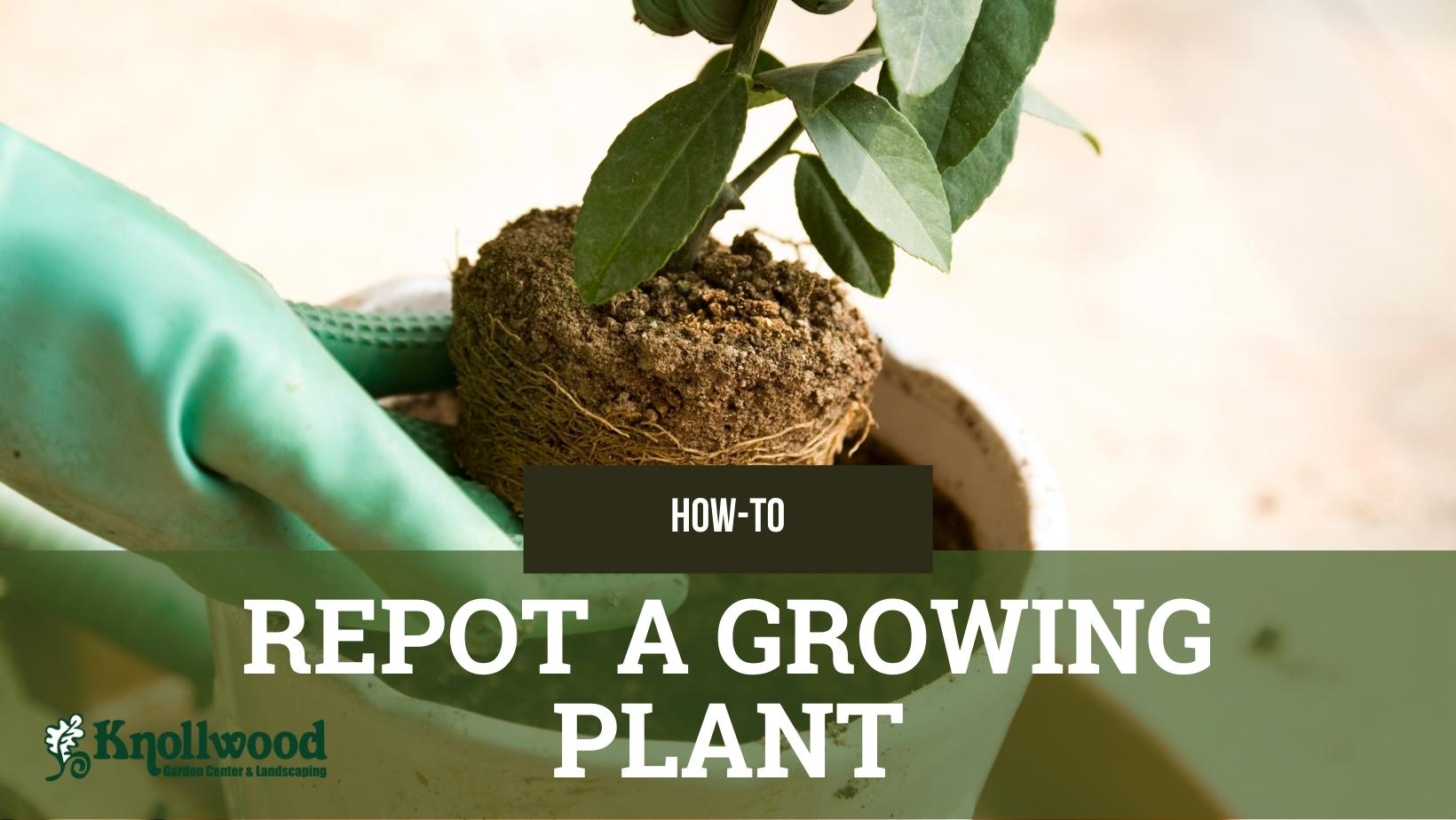 Repotting your Overgrown Houseplant
As any houseplant enthusiast will tell you, it can be all too easy to kill your house plant. You can kill it with neglect or otherwise kill it with kindness (overwatering, too big of a pot). Either way, you end up with the same result: a dead plant and immeasurable disappointment.

One of the key actions to keeping your plant alive is regular repotting. It is advised that you repot your houseplant every 12-18 months, depending on size and growth rate. In addition, replace the potting mix or soil each time you repot.
 The best time to repot is in early spring when most plants' growth begins for the year.
This post will go over the steps to repotting a plant as well as some rules to follow to ensure your plant is as healthy as can be. 
When you decide it is time to repot your plant, you want to make sure you do it safely to keep your plant healthy and well. 
Here are the supplies you will need: 
A new pot or planter  

Fresh, soil-less potting mix 

Igneous or similar rocks (unless your pot has drainage holes) 
Here are the steps you should follow to successfully repot your plant: 
Remove the plant from the pot. Make sure not to break any roots and allow the soil that clumps to the roots to remain. Place your plant on a towel or plastic bag to reduce your clean-up. 
Loosen the roots of the plant. Knock off any dry or loose soil. You can do this with a gentle squeezing motion on the roots. This will allow your plant's roots to spread out more easily into the new potting mix.  
Remove the old potting mix. If you plan to return the plant to the same pot and simply replace the mix, make sure you remove all the old potting mix.  
Add the new mix. First, line the bottom of the pot with your rocks, then add the new potting mix to the pot you plan to rehome your plant to. Make sure you provide space to put your plant into.  Pre-moistening the soil before adding the plant will ensure the soil is damp all the way through.
Add your plant. Put the roots of the plant into the space you made for yourself in your new pot. Pack the new potting mix around the roots of your plant gently to ensure the soil is not too loose. Add more potting mix as needed.  
Water your plant. Finally, add a healthy amount of water to the new pot. Add enough water to make the soil moist but do not flood the pot. A bigger pot can give the illusion of more space and thus cause you to overwater.  
If you have any specific questions or need help, we are always here for you!  Give us a call, stop in with your (healthy) plant, or
leave a question here!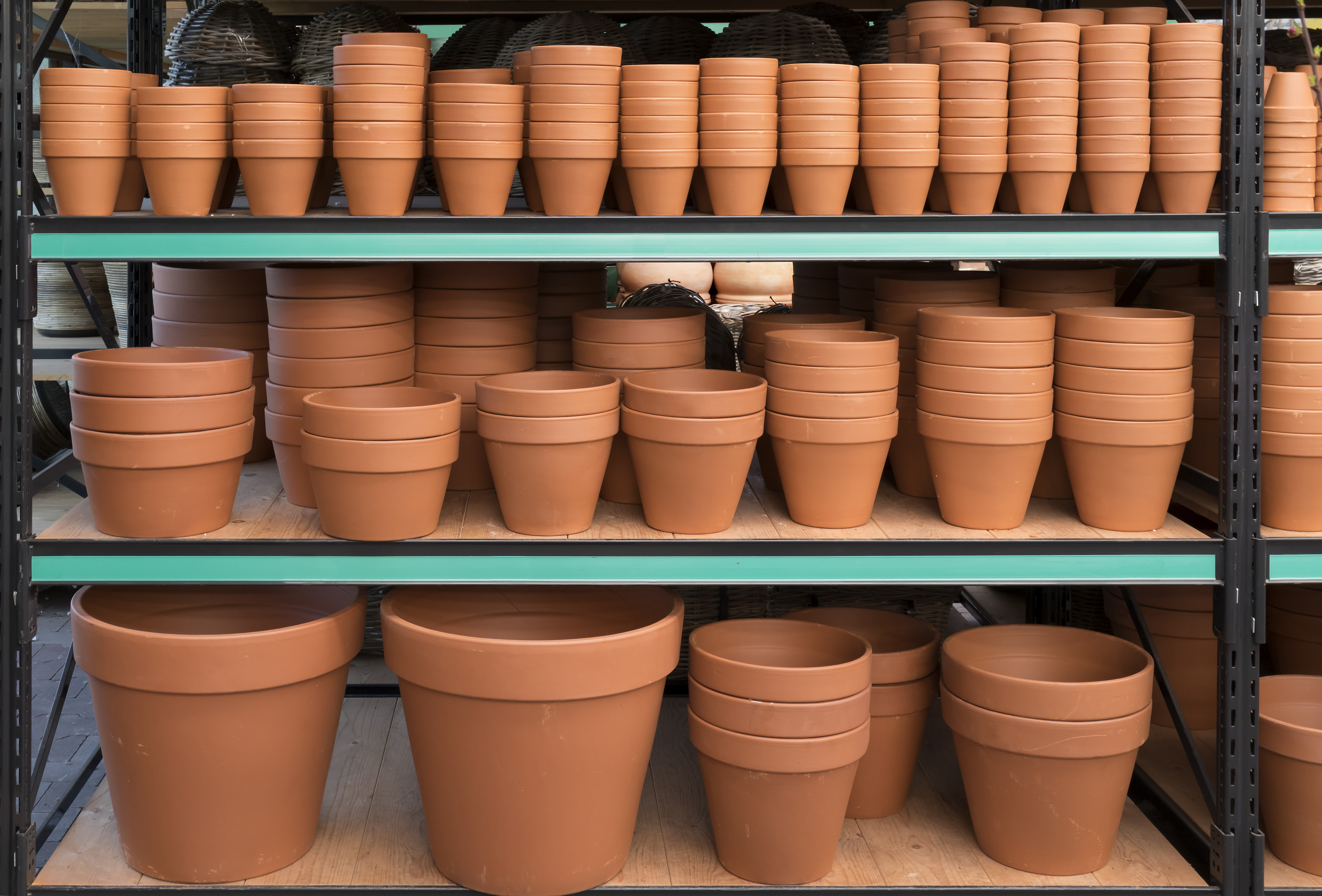 How to choose the Right Pot
Before you repot your plant, you want to make sure you are providing the proper amount of space for the plant to grow into. Generally, you want to keep the diameter increase to under four inches for a floor plant, under two inches for a table plant, and under one inch for small plants.  
Plants should only have a little more room to grow into, otherwise larger pots can lead to overwatering, which can kill your plant.  
Springtime is usually the best time to repot your plant as that is the start of the growing season for most plants.  
Here are some signs your plant needs a bigger home: 
Roots are growing through drainage holes 

Roots are pushing the plant out of its pot 

Your plant is growing slower than normal 
Your plant is top-heavy and easily tips over 

Your plant dries out quickly and requires constant watering 

The above-soil parts of the plant are over three times the size of the pot space 

Salt and mineral deposits have begun to build up on the plant and pot 
If your plant is showing any of these signs, then it is likely time to replant.
It isn't always easy to find the right pot or plant for your style and maintenance level. If you are looking to make your thumb a little greener, stop by Knollwood Garden Center in Beavercreek. We have a large selection of plants and pots that will suit any lifestyle.