Incorporating Garden Art & Decor into Your Landscape or Garden
Incorporating Garden Art & Decor into Your Landscape or Garden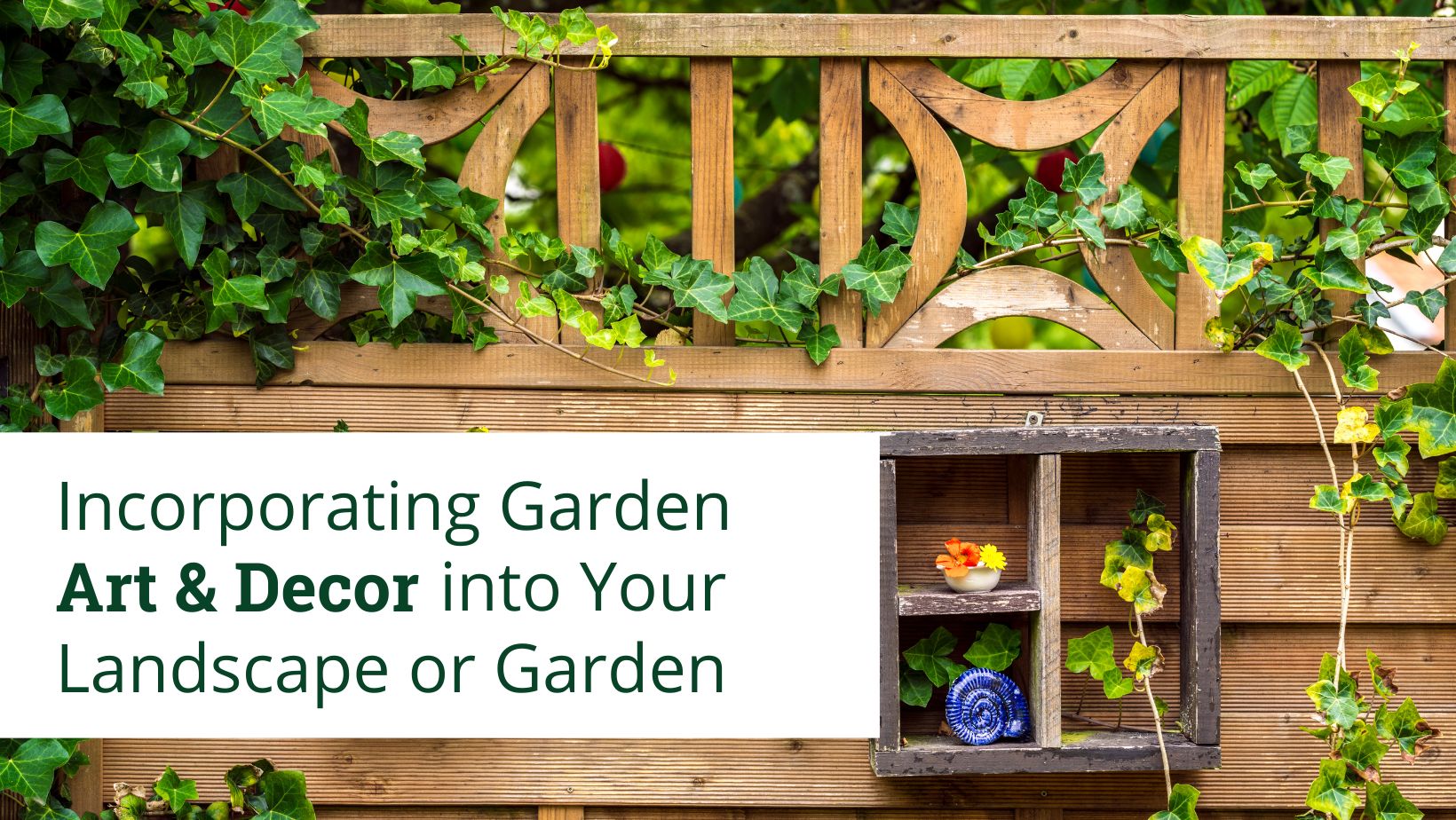 Every gardener knows that the best part of creating a garden at home is seeing all your hard work pay off when your flowers, vegetables, shrubs, and bushes bloom into a fantastic display of vibrant spring colors.  
However, as winter draws nearer, the time for gardening is coming to a close. Unless you have a greenhouse, you will have to wait until spring before you can get your hands dirty.  
But that doesn't mean you have to ditch gardening until the warm weather returns. There are many gardening activities you can do in the winter, chief among them planning for a revamped garden next year.  
One of the best ways to plan for a new and improved garden is by incorporating garden art and décor into your landscape or garden.  
Whether your garden is big or small, a few key pieces of art and décor can make a big impact.  
Keep reading to learn the best ways to incorporate garden art and décor into your garden! 
The Best Ways to Incorporate Art into Your Garden or Landscape 
Outdoor décor adds a splash of fun, style, and visual contrast to our gardens. Garden art is an extension of your personality and says a lot about the feelings you want to get from enjoying your garden.  
Here are some ways you can incorporate art into your garden or landscape.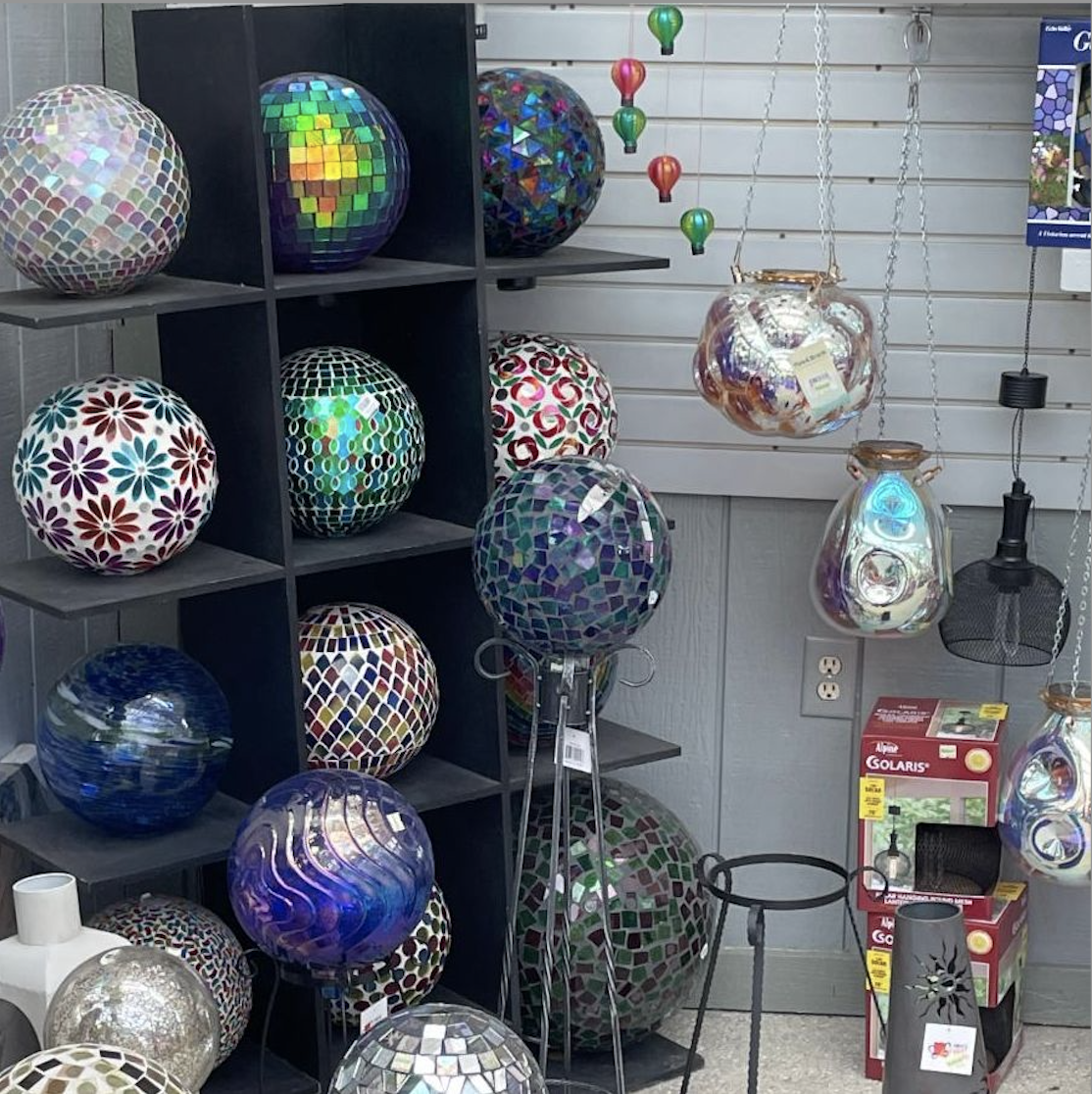 Buy Pieces that Call to You 
Your garden art doesn't have to have a motif or consistent style to be beautiful. In fact, contrast can be particularly striking and make a statement.  
When you are looking for new pieces to add to your garden, don't just buy generic sets or something you think you should like, wait until you find pieces that speak to you on a personal level.  


Remember, anything fits in your garden so long as it enhances the experience for you. You can add a matching set of pieces, mix and match, or stick with a single centerpiece. There are no wrong choices.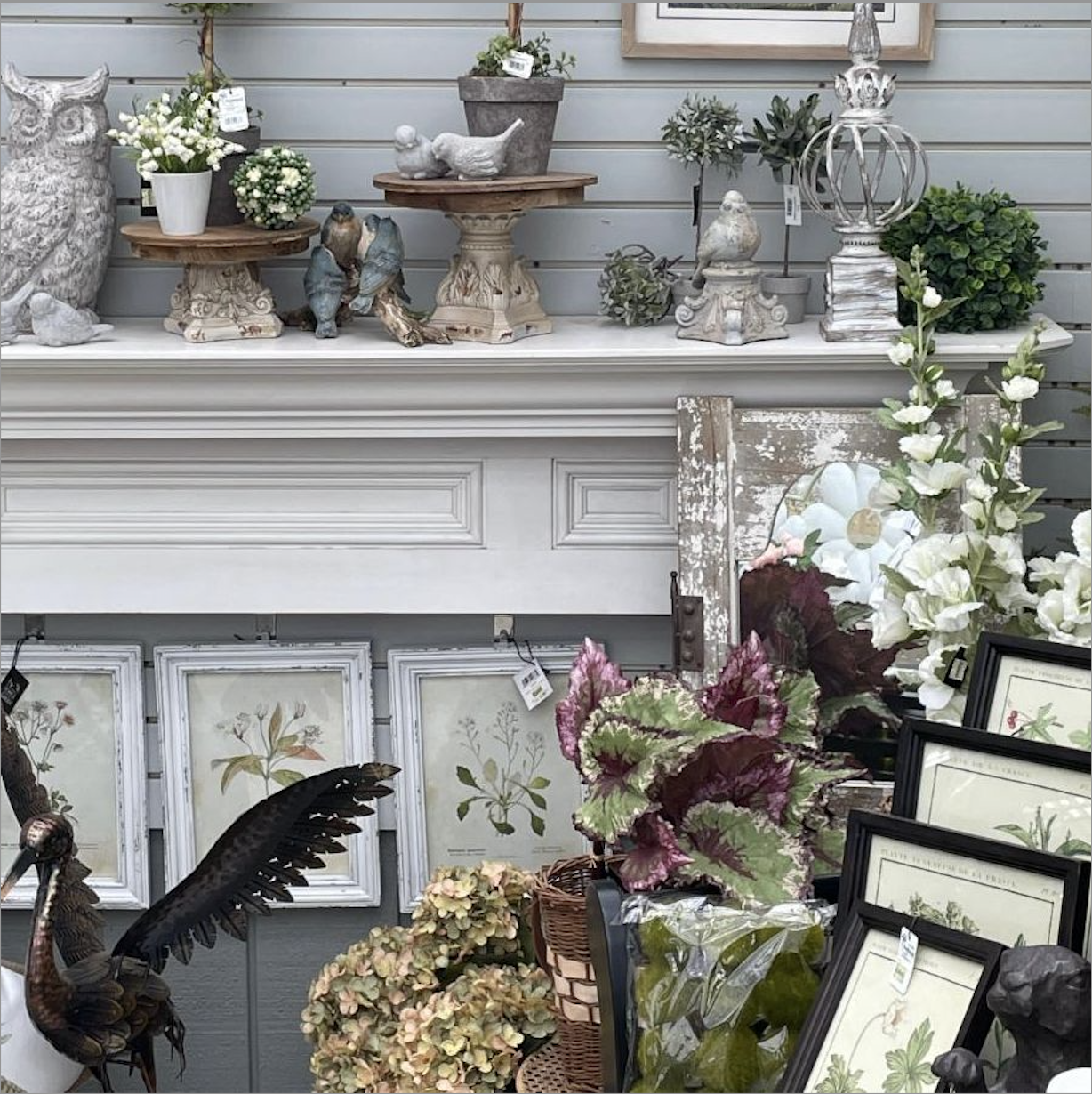 Less is More 
Garden art is a great way to give your garden a boost in terms of appeal and style, but you need to make sure that there is space for a variety of plants.  
Rather than crowding your garden with a slew of art pieces select only your favorites and use them to enhance your plants and flowers. 
Consider Your Garden as a Whole 
Some people have small intimate gardens, while others have expansive gardens that you could get lost in.  
The scope and scale of your garden will help determine how much room you have for art and décor and how to best space your pieces.  
This winter quickly sketches out your garden on scratch paper and try to come up with a few variations on where you can place your art and décor. Then, come spring, you will know exactly where you want your décor to go.  


Play with Color 
This winter, while you map out your spring garden, you can plan for color echoes and contrasts between your art and your plants.  
For example, if you have many blue flowers throughout your garden, you can create a color echo by adding a blue glass gazing globe, or blue weatherproof cushions.  
Consider how color will play out throughout your garden taking into account both your art and the colors of your plants.  
With a playful color dynamic, your garden will become a work of art all its own! 
Beautiful Outdoor Art and Décor from Knollwood Garden Center 
Just because you can't get your hands dirty this winter, doesn't mean your gardening has to come to an end.  
Winter is the perfect time to find new garden art and décor as you plan out next year's garden.  
If you are looking for the best selection of garden art and décor in the Dayton area, then you need to stop by Knollwood Garden Center in Beavercreek. 
We have all the latest, most visually pleasing garden art that will speak to your style and help give your garden the pop you have been looking for.  
If you are ready to take your garden to the next level, stop by Knollwood Garden Center today! 
Happy with your Knollwood Garden Center experience? Leave us a review on Google!