How to Plan Out Your Garden Before Spring Comes
How to Plan Out Your Garden Before Spring Comes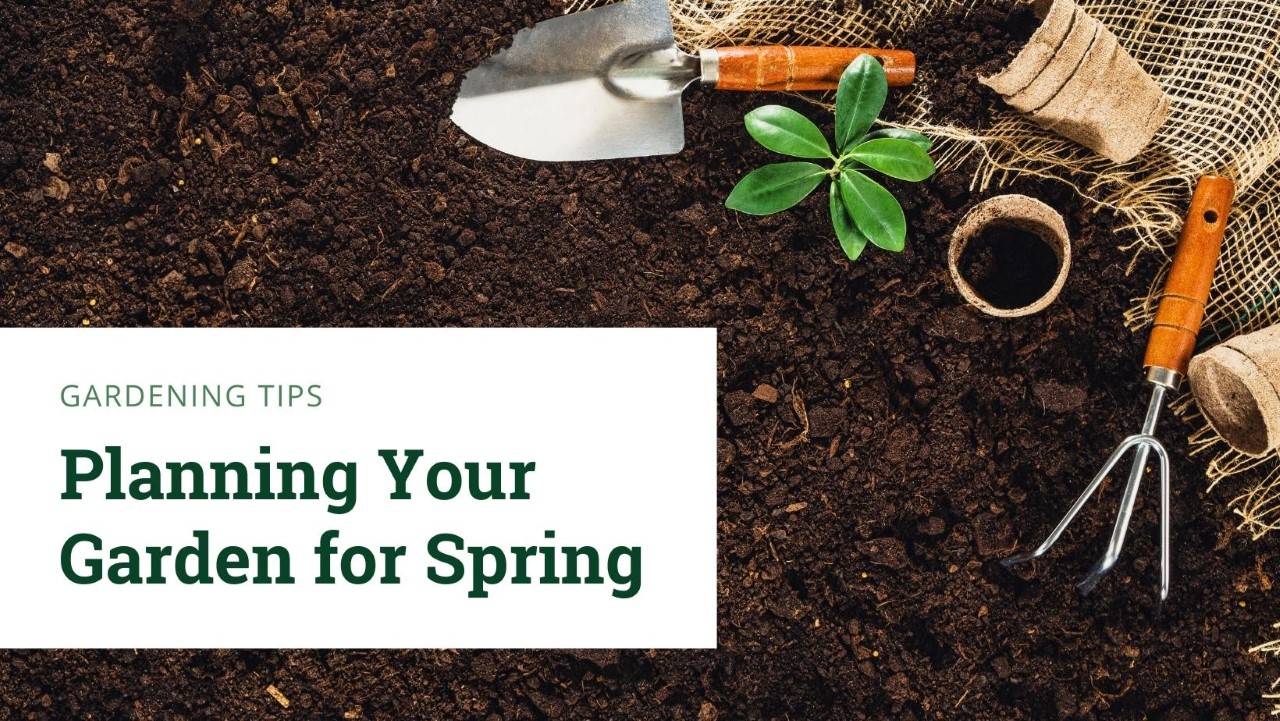 You have dreamed of a full, lush garden all your life, but each year when Spring comes you always find yourself short on time.  


There's no secret to fostering the garden of your dreams, you just have to plan.  


Rather than picking out and planting your seeds on the same weekend, you need to create a total garden plan by the end of winter. That includes planning your garden's location, dimensions, amount of sunlight, vegetable varieties, and any accessories you might want, and more. 


In this post, we will go over how you should plan for your perfect garden.  


Starting around February (earlier if you simply cannot wait) you should start considering what your garden will look like in the upcoming Spring and Summer.  


For the first part of the planning stage, brainstorm several ideas and write them out on a piece of paper. This is the time for you to go wild and dream of anything you can imagine. You can whittle it down to be more realistic later. For now, shoot for the stars. 


The second thing you should do is check on the health of your gardening tools. If your tools are in poor condition, you will be in for a nasty surprise come spring. Look out for rust, infestation, and decay. Buy any new tools you need at this time.  


Create a map of your garden and plot out key points. For this step, you must select the ideal location for your garden and measure its dimensions. Once you have the measurements create a map on a piece of scrap paper. Figure out how much space you have, this will determine what you can plant.  


Determine what you will plant. What you can plant is decided by how much space you have, where you live, and how much sunlight your plants will get. If you are planting vegetables, do some research to see which plants are best for your region. Once you have your plants picked out, look up proper planting and care procedures for each.  


Next, figure out your ideal planting date based on your area. Some plants need to be planted early, others have a later planting date. Figure out the ideal planting date for your plants and make sure you have your seeds and bulbs in time.  


Get starting plats and trays. At this point, winter should be coming to a close and you should be thinking about planting. Some seedlings are too fragile to be planted directly outdoors and need to be coddled before they are ready for harsh nature. If you have any plants that need to be pre-potted, get the materials you need before spring starts.  


Prepare for late frosts. In Spring, late frosts happen. Have old cloth and blankets to cover your plants and protect them from an early death.  


The last stage of planning is to buy your accessories. If you are going to make your garden your own, you must personalize it in your style. Give your garden a touch of extra charm by adding a birdbath, steppingstones, or a statue.  


A Better Plan for a Better Garden
The only thing separating you from the garden of your dreams is a little time spent planning.  


Don't wind up scrambling to start your garden at the last minute, have everything sketched out and purchased in advance so when Spring comes, you are ready to begin.  


You should also have any seeds and accessories purchased well in advance. Lucky for you, Knollwood Garden Center is the perfect place to go when you want to take your garden to the next level. Buy seeds, accessories, and more all at a price that cannot be beaten.