Coneflowers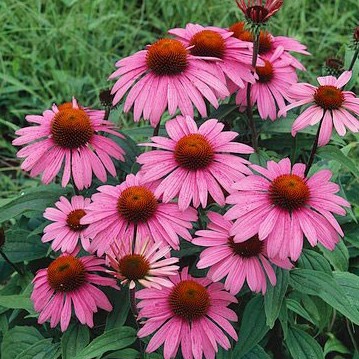 Let's talk about one of the most popular perennials around....
Echinacea (more commonly know as Coneflower) are a particularly nice native plant. The native purple coneflower now has many fancy hybrid cousins in all colors of the rainbow and some with extra frilly, fluffy petal forms too.
There are a variety of heights, but they are all attractive to butterflies for nectar and birds like goldfinches for their seeds. They love full sun and good soil, but they are not fans of moving once they've put roots down. The clumps will get larger, but they are not a threat to take over your garden bed; however the do drop seeds so you may see some volunteers.
If you have several plants, pruning some in June will give you extended bloom season in your garden. Ready to give them a try?