Dayton Vegetables and Fruits Garden Center
Explore our many seasonal departments; call or stop in for our full selection in season!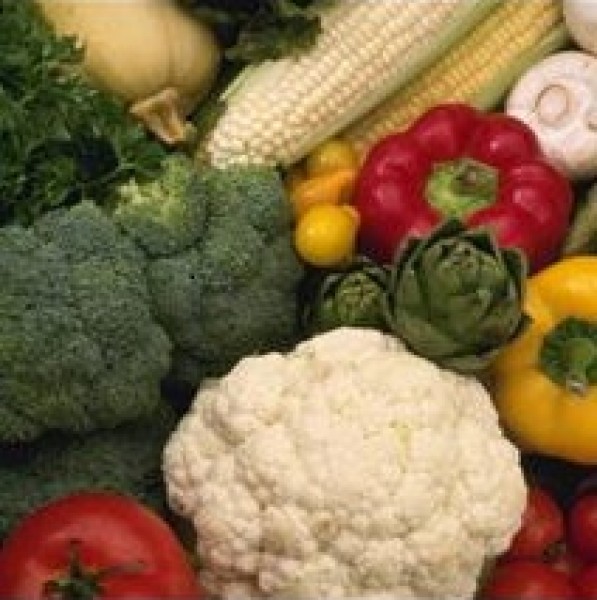 Vegetables and Fruits
Cold season vegetables begin to be avaiable in March, with all of your other favorites becoming available after mid-April....please call of stop in for availability. Many other types of vegetables can easily be grown from our large seed selection, such as potatoes, beans, peas, corn, lettuces, and more.Knollwood-grown vegetables are the perfect way to get your garden started and enjoy fresh vegetables all summer, and to store for delicious winter meals.
Check out our Resources page for helpful charts, lists, and tips to get started.
Cabbage
Available in early spring and early fall.
Cantelope
Cantelope Melon is sweet and productive.
Cauliflower
Available in early spring and early fall.
Cucumbers
You won't believe how easy it is to make Quick Refrigerator Pickles...and no canning!  Bush Pickle, 'Burpless Supreme', 'Spacemaster', 'Fanfare', and English 'Telegraph'.
Eggplant
Globe and Japanese varieties.
Kale
'Dwarf Blue Curled Vates'...rich in vitamins and nutrients.
Lettuce 'Buttercrunch'
Lettuce 'Mesclun Mix'
Okra
'Jambalaya'
Onions and Garlic
Sets: Standard white, yellow, and red in bulk 
Plants: 'Yellow Granex' (the Vidalia onion), 'Red Candy Apple', 'Walla Walla', and 'White Bermuda'
Garlic: California (standard) sold by the head, as well as pre-packed Elephant garlic.
Shallots
Leeks
View/print Knollwood's Onion and Garlic guide.
Peppers
Peppers: Hot and Sweet


Potatoes
'Kennebec', 'Yukon Gold', 'Russet', 'Red Pontiac', 'Fingerling' and 'Blue Adirondack' will be available in bulk.
Potatoes are fun and easy to grow: even in a large tub! You won't believe the flavor of a freshly dug potato...
View/print Knollwood's Potato Growing Guide.
Pumpkin
'Jack O Lantern'
Spinach 'Bloomsdale'
Squash 'Acorn'
Delicious halved and baked with butter and brown sugar, or stuffed with a variety of seasonings.
Squash 'Butternut'
Early Butternut makes a wonderful soup, puree, pasta filling, and is delicious cubed and roasted tossed with salad, pasta, or beans.
Squash 'Spaghetti'
Split the squash and bake or microwave until tender, shred with a fork and enjoy simply buttered or with your favorite pasta squash.
Squash: Summer
'Dixie Crookneck'
Squash: Zucchini
'Ball's Zucchini', 'Spacemiser'
Strawberries and Small Fruits
Strawberry plants: 'Ozark Beauty'
Potted Rhubarb: 'Canada Red'
Potted Rasperries, Blueberries, and Grapes and more will be available in the Nursery Department.

View/print Knollwood's Strawberry Growing Guide and Raspberry Tips.
Tomato
Tomatoes: Hybrids and Heirlooms


Watermelon
'Sugarbaby' is small and sweet, great for home gardens.