Dayton's Mixed Planters Containers
Explore our many seasonal departments; call or stop in for our full selection in season!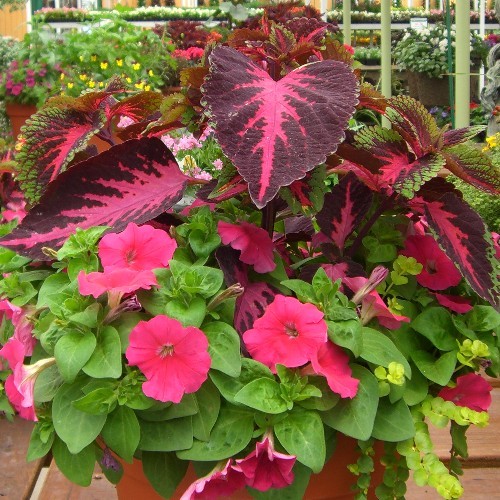 Mixed Containers
Our mixed planters come in a a variety of sizes and are co-ordinated for sun or shade in a range of color combinations.  Ready to place on your deck or tuck into the landscape for a burst of color without the wait!