Explore our many seasonal departments; call or stop in for our full selection in season!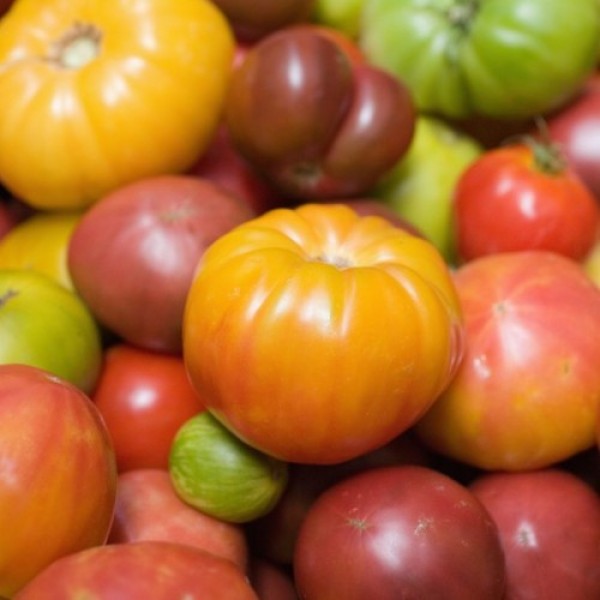 Tomatoes
Knollwood-grown tomatoes give you a great healthy start to your favorite garden edibles.  Below are our varieties grouped by Heirlooms, Cherry (bite-sized), Plum, and Salad/Slicing tomatoes.  Look for plants to begin arriving in mid- to late-April, weather depending.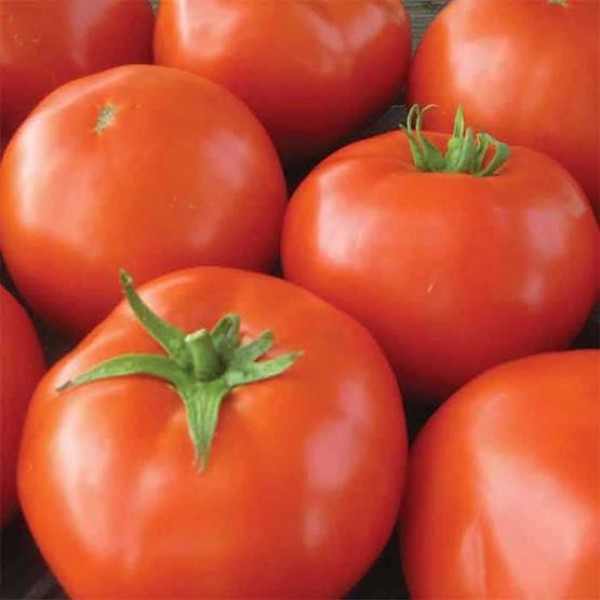 Mountain Merit
Heirloom
Similar to Celebrity, good disease and crack resistance.  Mild, true tomato flavor.  3-4" Beefsteak type.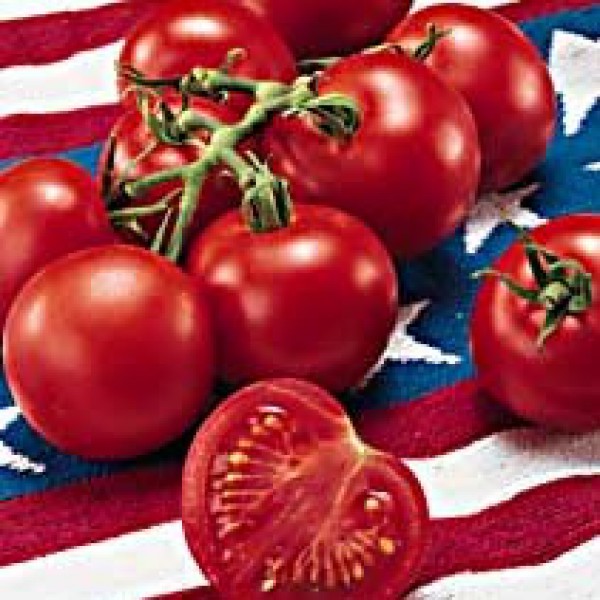 Tomato '4th of July'
Heirloom
Extra juicy, firm, and tasty fruit is large enough to slice for sandwiches by early summer.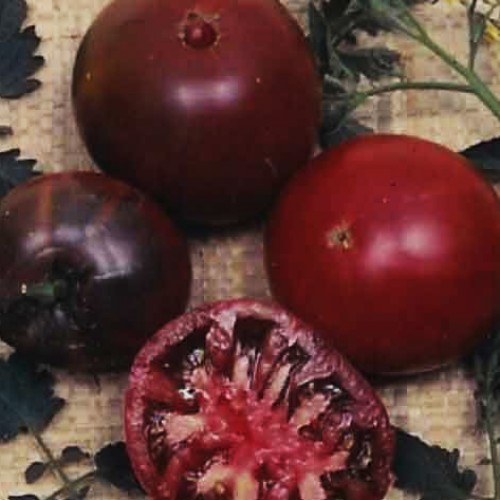 Tomato 'Black Krim'
Heirloom
'Black Krim' A dark maroon beefsteak with a tangy, slightly salty flavor, a juicy texture and thin skin.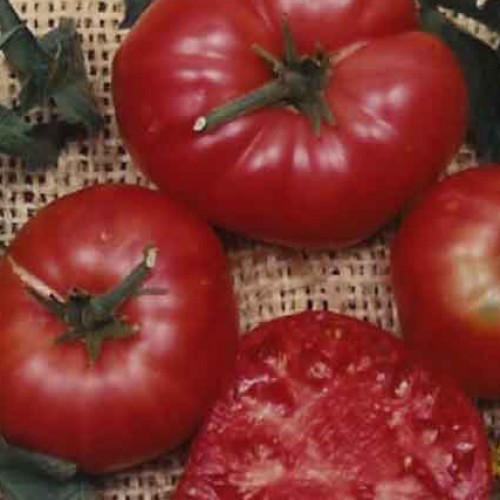 Tomato 'Brandywine'
Amish Heirloom
Compact plants produce large (1#), pinkish red fruits with excellent tomato flavor.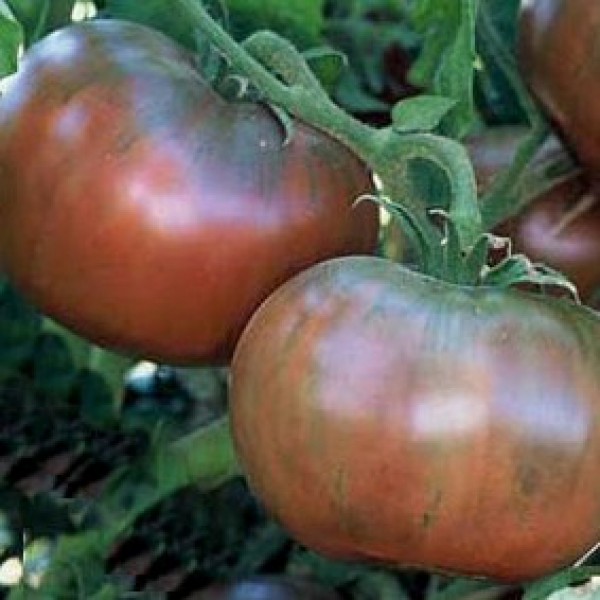 Tomato 'Cherokee Purple'
Heirloom
Sweet, rich smoky flavor with a refreshing balance of acid.  Very productive with loads of dusky rose to purple fruits.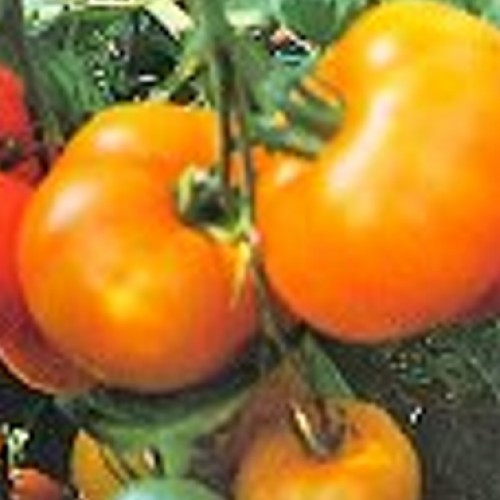 Tomato 'Jubilee'
Heirloom 1943 All America Selection 
This golden-orange beauty has been around for a long time with good reason. A sweet beefsteak type with low acidity, meaty flesh and very few seeds.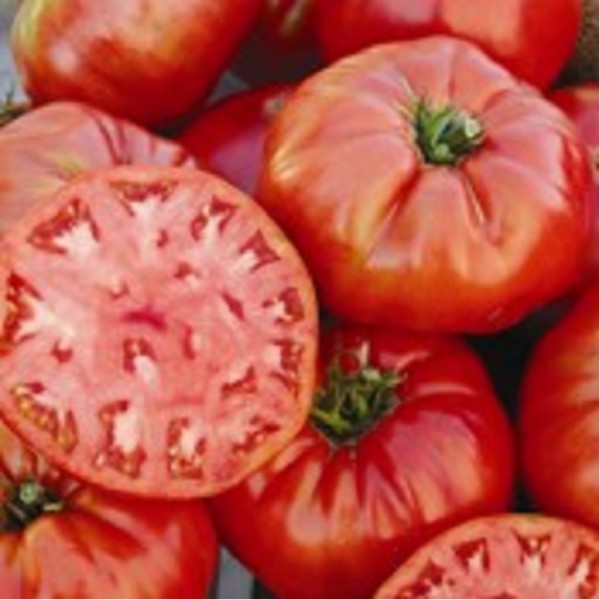 Tomato 'Mortgage Lifter'
Heirloom
One to four pound fruits, nearly seedless; large, meaty, and mild-flavored, perfect for salads and sandwiches.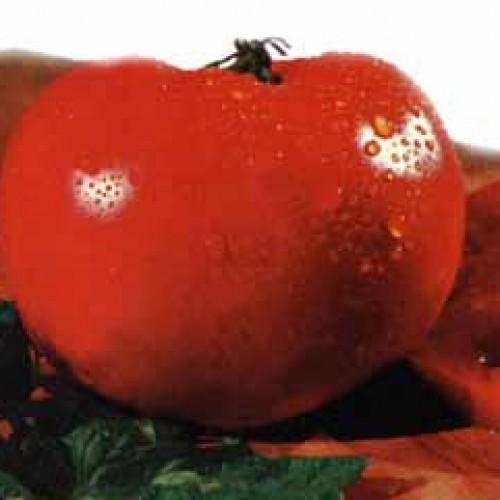 Tomato 'Marglobe'
Heirloom
Juicy, deep red fruit, 8-10 oz.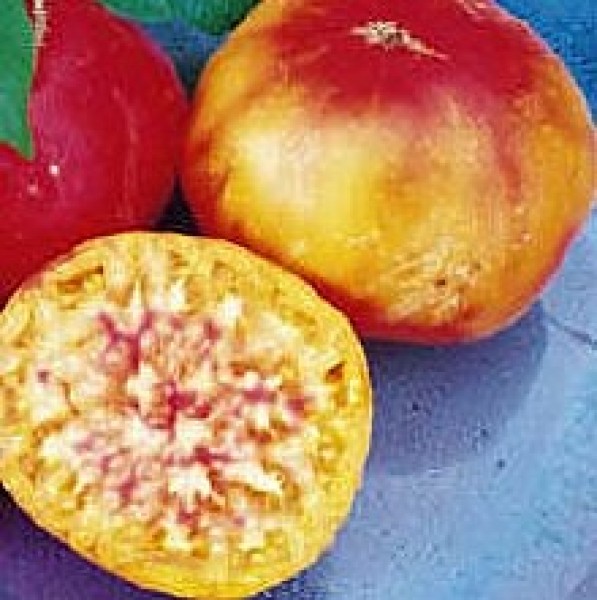 Tomato 'Mr. Stripey'
Heirloom
Lower in acid than many varieties.  Huge crops of orange striped red tomatoes with a rich, tangy flavor.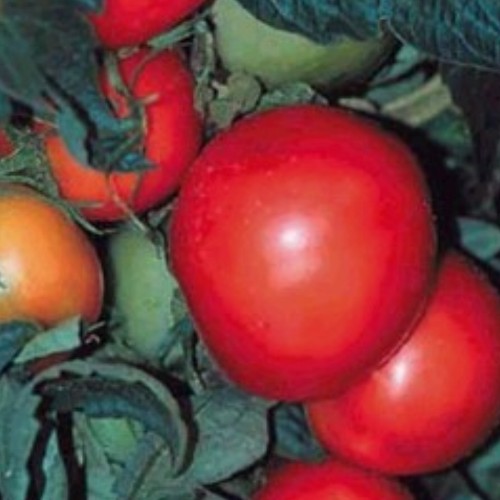 Tomato 'Rutgers'
Heirloom
The famous Jersey tomato with fabulous flavor for both cooking and slicing.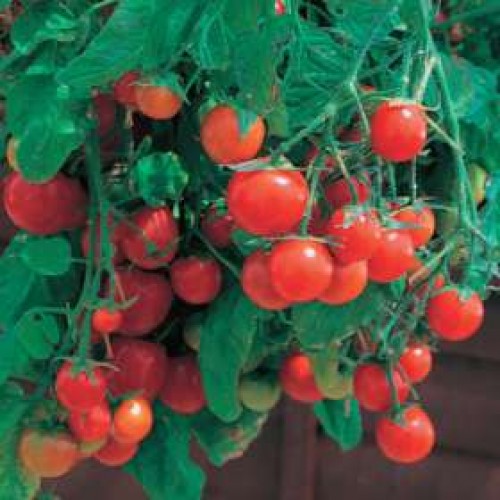 Tomato 'Tumbling Tom'
Heirloom
Cascading, sturdy vines are perfect for baskets or containers, loads of sweet, juicy, 1-2" fruit.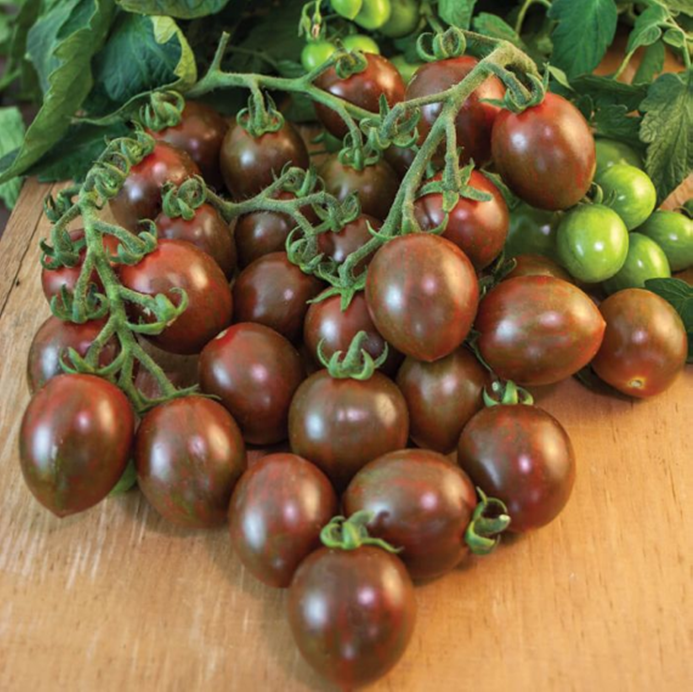 Chocolate Sprinkles
Bite-sized tomatoes are juicy, sweet, and flavorful.  Dusky red with green stripes.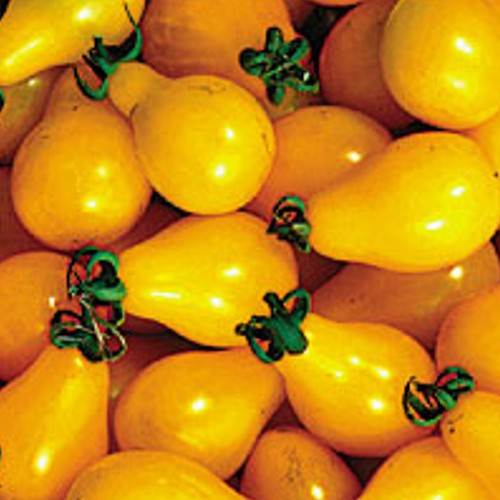 Tomato 'Yellow Pear'
Heirloom: pre-1800!
Bite-size bright yellow fruit is incredibly tangy.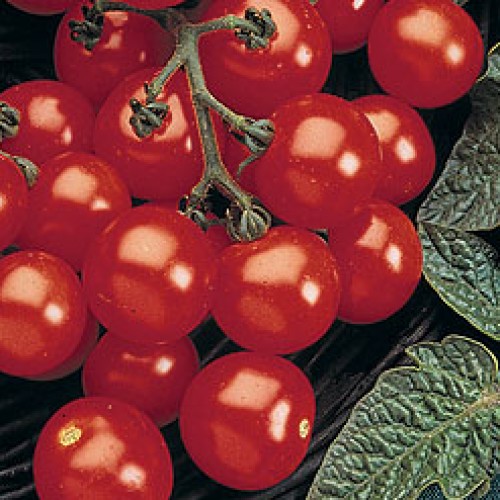 Tomato 'Husky Cherry'
Hybrid
Classic cherry tomato: lots of 1 oz. fruit. This is one of four varieties we also offer as a full-grown Patio Tomato in a very large pot.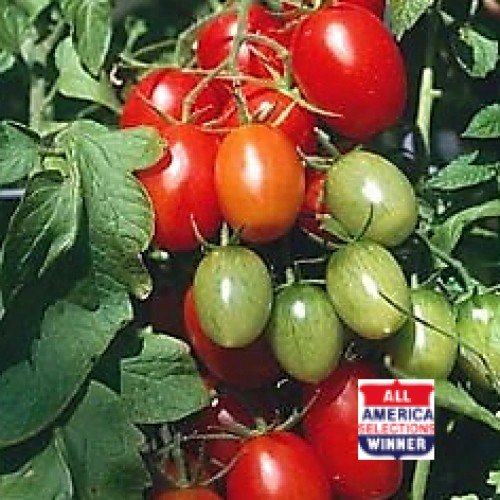 Tomato 'Juliet'
Hybrid
1999 All America Selection
This cherry tomato offers a high yield of 1 to 2 oz. fruit, perfect for salads.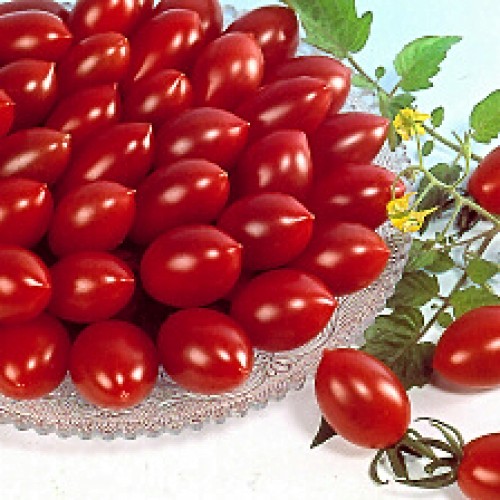 Tomato 'Sugary'
Hybrid
2005 All America Selection
A dark pink grape tomato with a high yield of 1" fruits all season.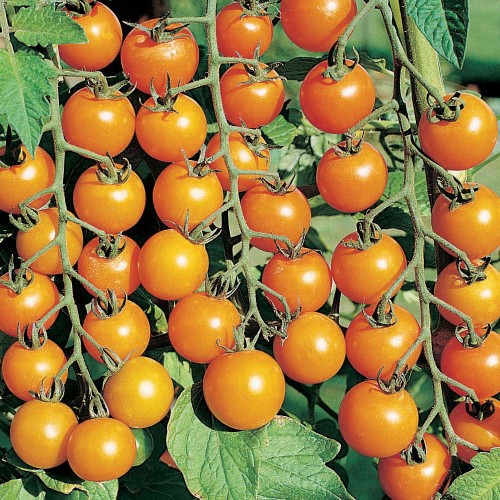 Tomato 'Sungold'
Exceptionally sweet, bright tangerine-orange cherry tomatoes are fantastic straight off the vine, and in salads and simple sauces.Hybrid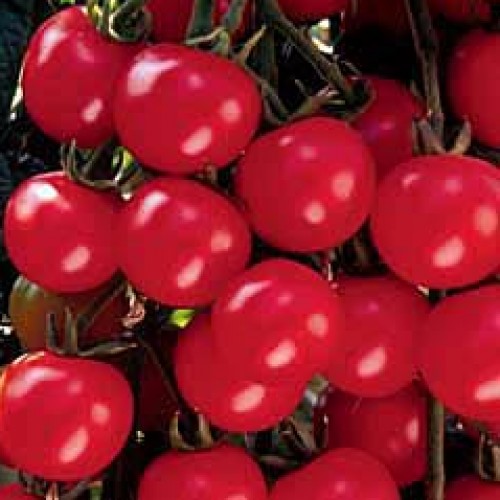 Tomato 'Sweet Million'
Hybrid
An improvement over Sweet 100, this little cherry tomato offers very sweet 3 cm fruit that is crack- and disease-resistant. Very high yield.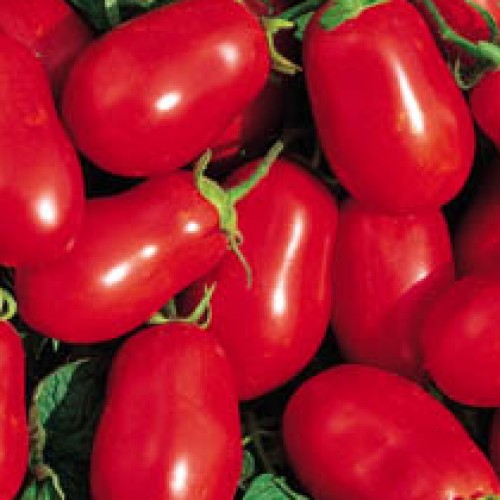 Tomato 'La Roma III Red'
A large, tasty plum tomato. Great for cooking, canning, and sauces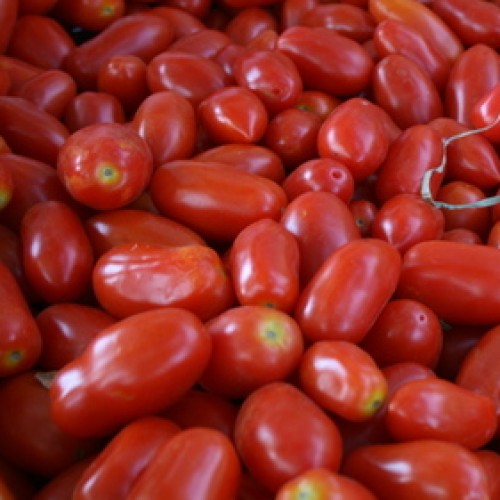 Tomato 'San Marzano'
This Italian plum tomato is the best for making sauce and puree; low in sugar and acid.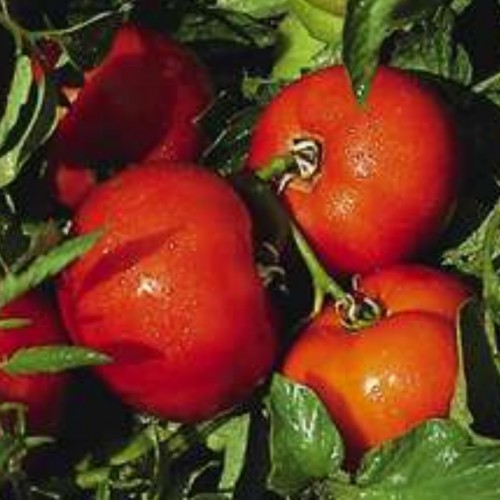 Tomato 'Beefmaster'
Hybrid
A beefsteak-type tomato with a very meaty texture, fruit up to 18 oz.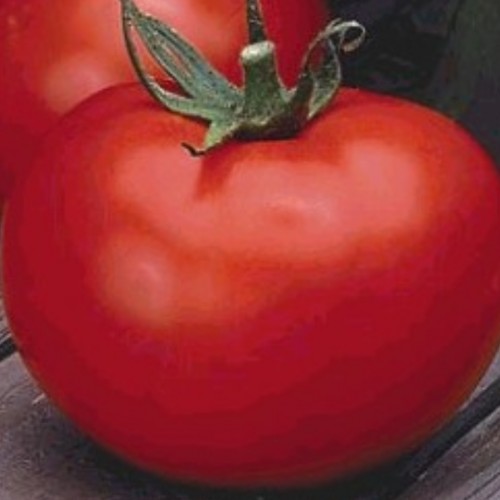 Tomato 'Better Boy'
Hybrid
A classic: very disease resistant and a good slicing tomato at up to 16 oz.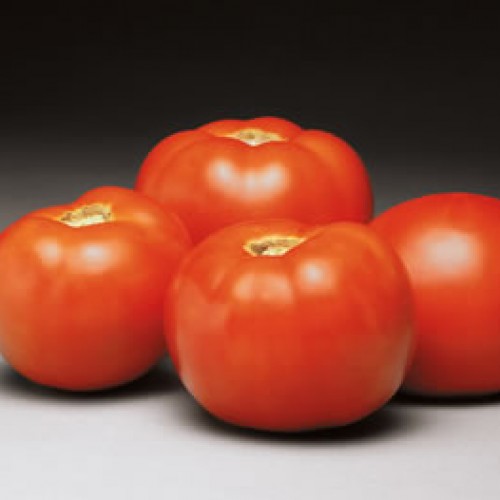 Tomato 'Better Bush'
Sturdy stem excellent for containers. Sweet, meaty, "real tomato" flavor.Hybrid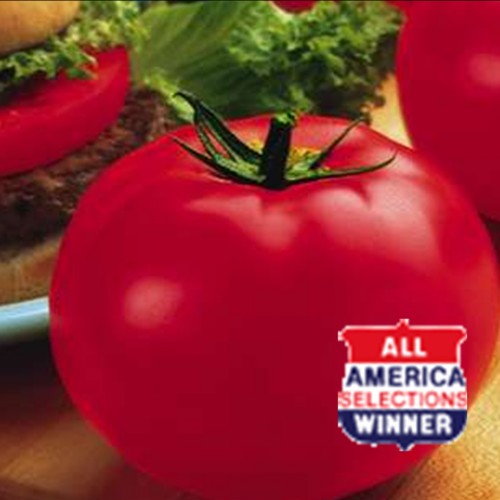 Tomato 'Big Beef'
Hybrid;
1994 All America Selection
A very vigorous grower and highly disease-resistant with a super yield of 10-12 oz. fruit. This is one of four varieties that we grow as Patio Tomatoes in large containers.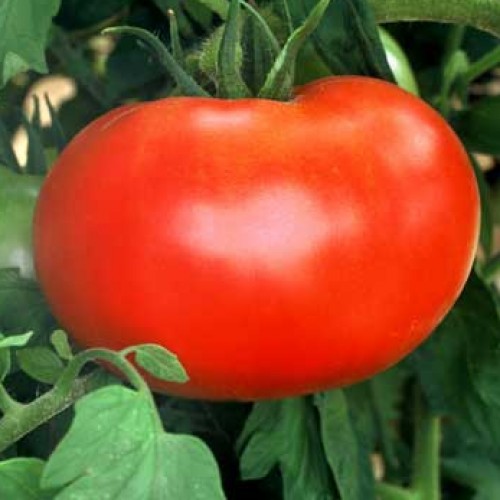 Tomato 'Big Boy'
Hybrid
A solid, bright red tomato with outstanding flavor, it is equally good fresh or canned. 16+ oz.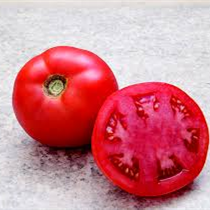 Pink-A-Licious
Great beefsteak flavor, meaty texture.  Produces glowing pink 5 to 8 oz. tomatoes on upright plants.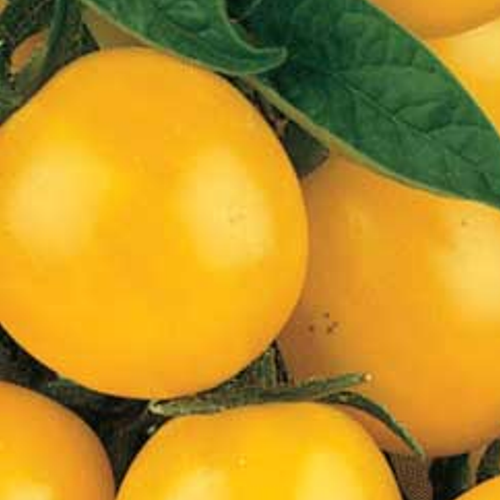 Lemon Boy
 Easily out-yields and out-tastes other yellows, low in acid.
 Blemish resistant.  Mild flavored. It is attractive sliced and in salads.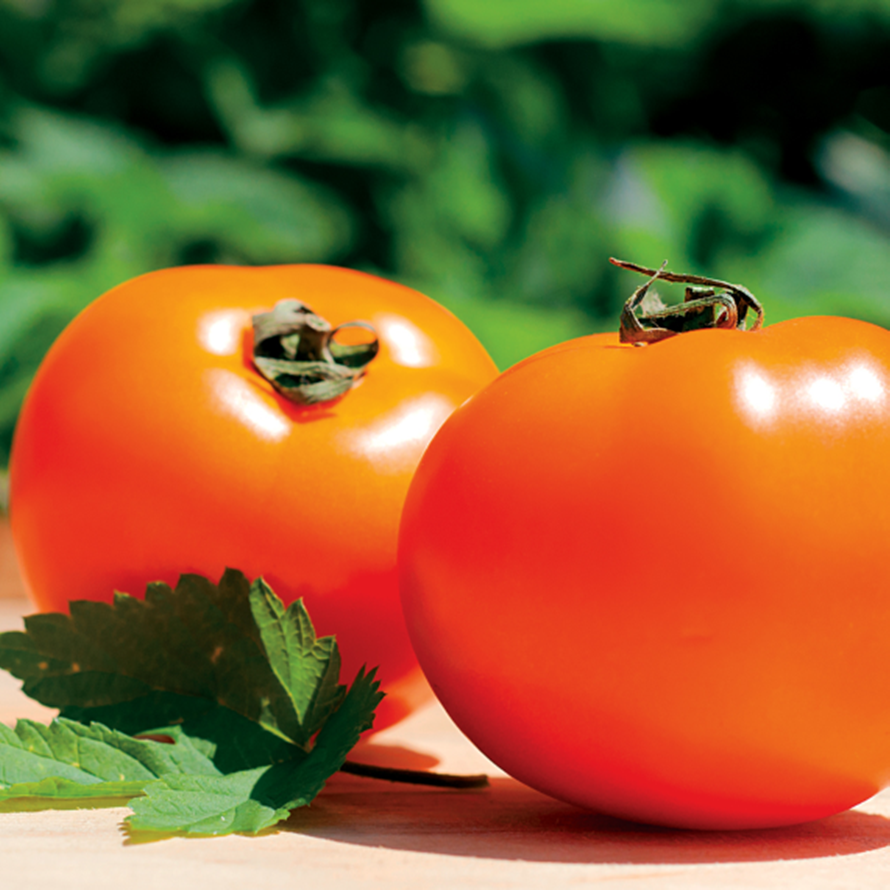 Orange Wellington
Nearly seedless!  Firm, dense and meaty.  Very prolific, good in containers.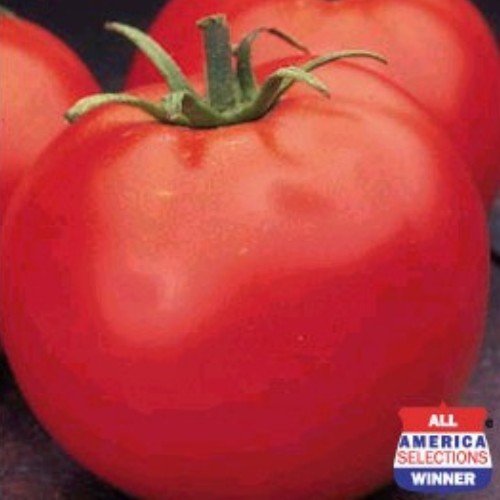 Tomato 'Celebrity'
1984 All America Selection.  Exceptionally flavorful and crack resistant fruit up to 8 oz.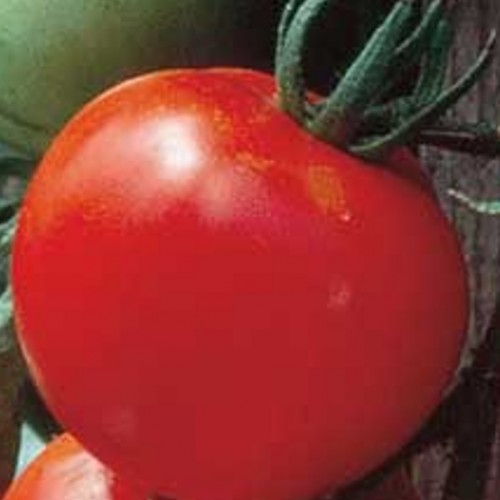 Tomato 'Early Girl'
Hybrid; grafted available
One of the earliest to produce fruit, and continues all summer long. Big yields of firm, red-throughout tomatoes.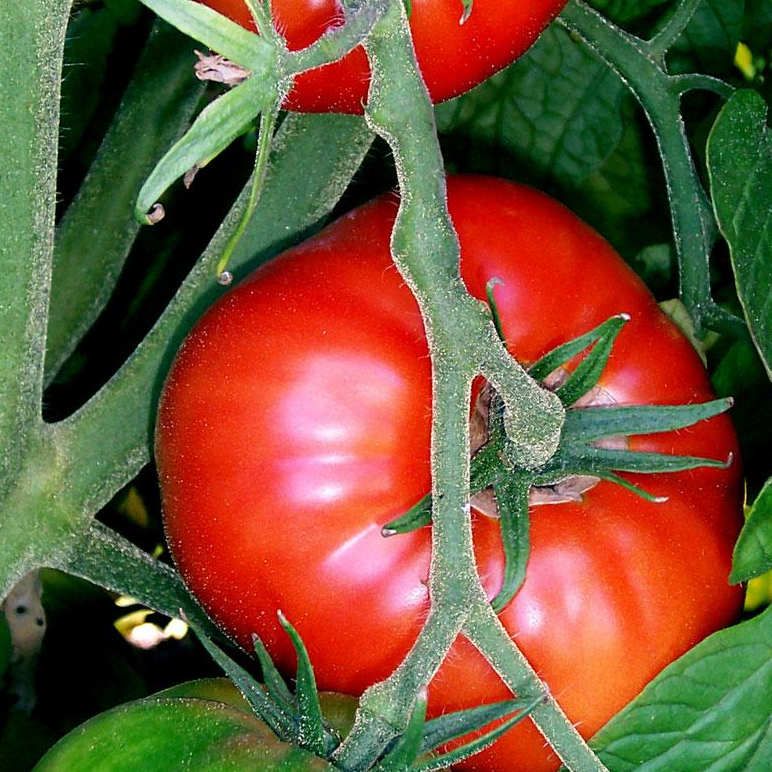 Bush Champion
Determinant
Hybrid, bred for great flavor.  One of the earliest, full-sized tomatoes. Good in containers, use a Container Planting Soil Mix.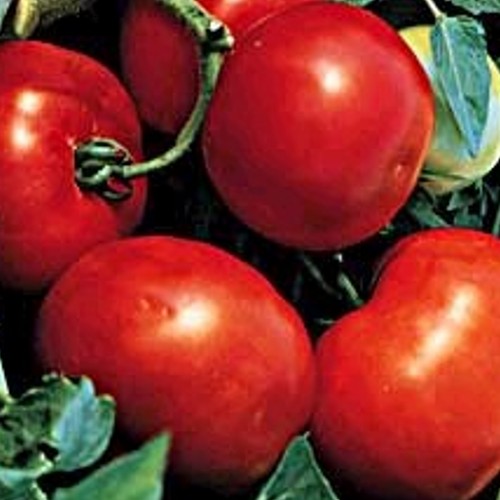 Tomato 'Supersonic'
Hybrid
Huge red 3-4" fruits are flavorful, meaty, and high in sugar content...an excellent choice for roasting.