Explore our many seasonal departments; call or stop in for our full selection in season!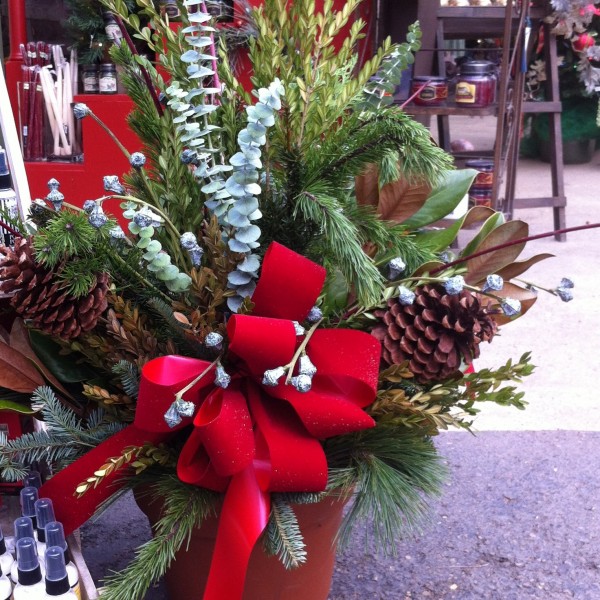 Fresh Pine Porch Pots
Knollwood's Fresh Pine Porch Pots and Decor give you unique, long-lasting, fragrant decoration for your outdoor spaces. Hanging Baskets and Yule Logs provide a special finishing touch to your entrance way.  Centerpieces for your dining and side tables.