Dayton's Christmas Poinsettias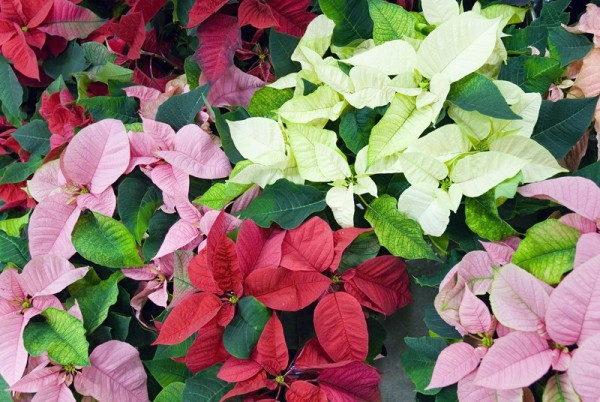 Poinsettias
Poinsettias
Colors available in each size do vary; shop early for the best selection!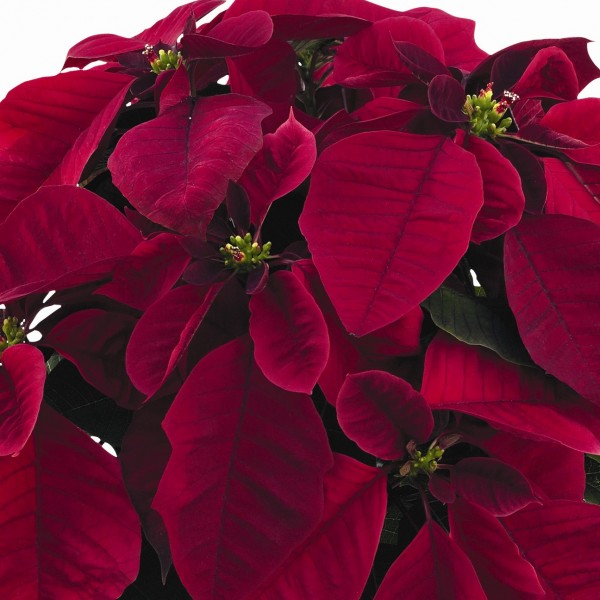 'Cortez Burgundy'
A unique deep burgundy color... rich and appealing.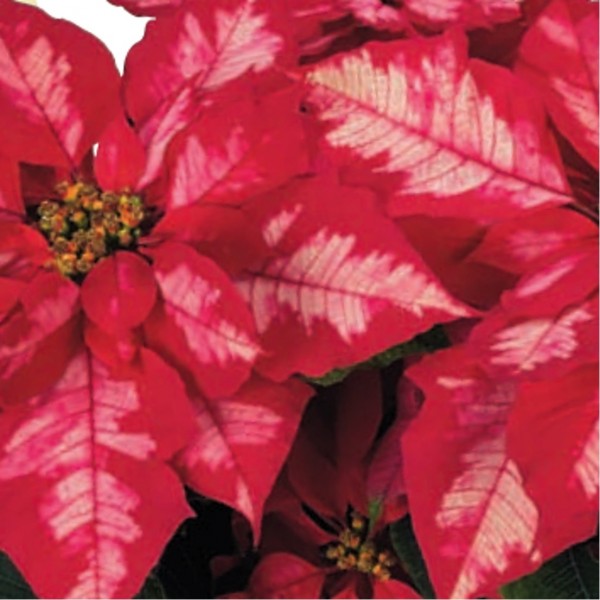 'Ice Punch'
This variety has hot pink bracts bleading into a creamy center... striking and fun.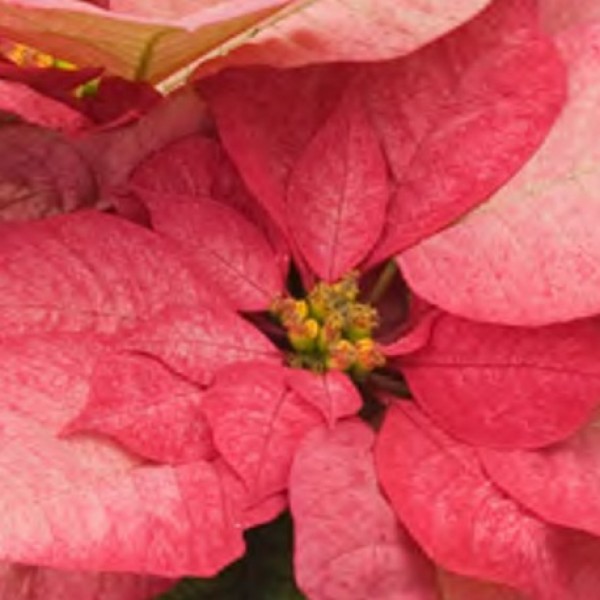 'Monet'
Peach colored bracts are liberally sprinkled with pink, merging into a pink border.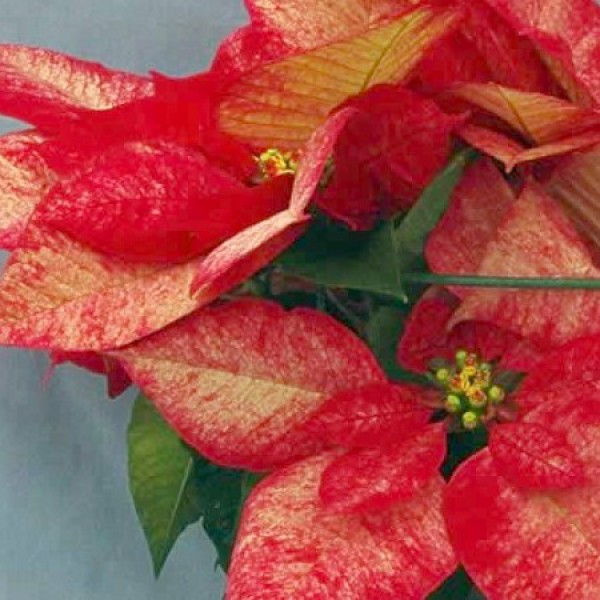 'Premium Picasso'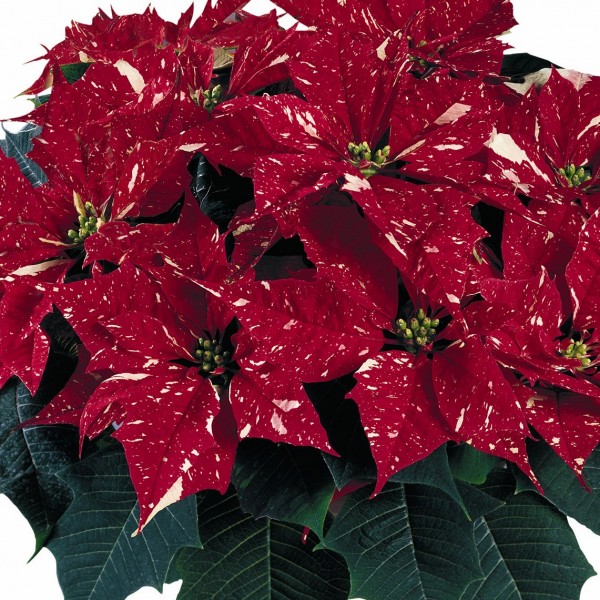 'Sonora White Glitter'
Features outstanding contrast between the deep red and vreamy white on the bracts.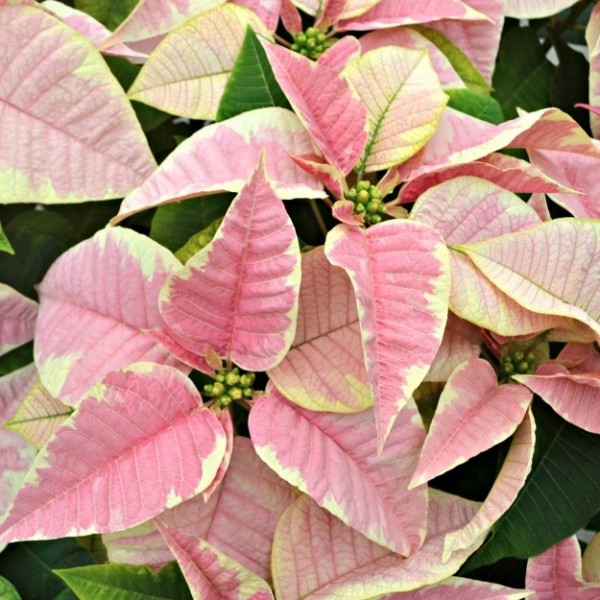 Marble
Pink and cream bracts over medium green foliage.  This variety has a very nice shape.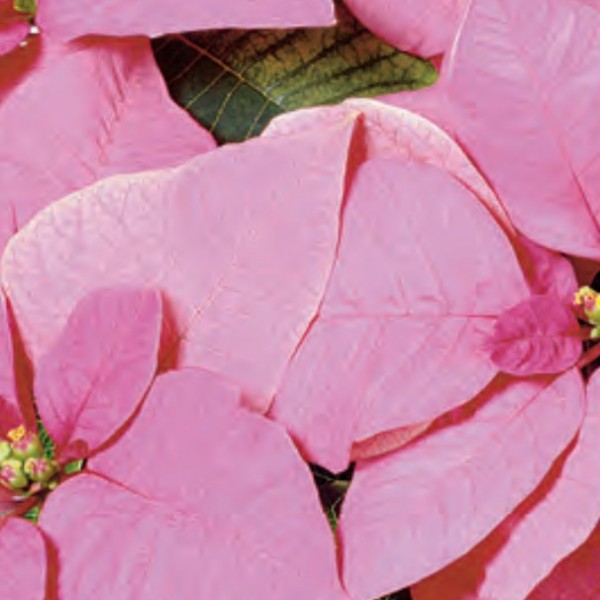 Pink
Bright, clear pink bracts in clusters.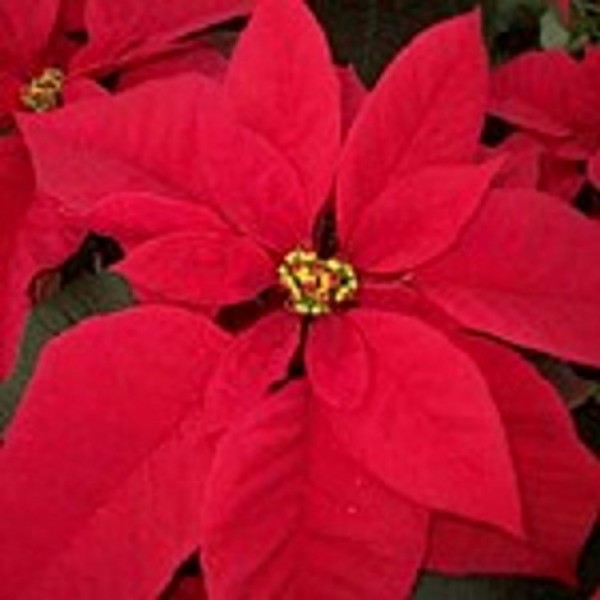 Red
Rich deep red bracts over dark green leaves are a very popular selection every year.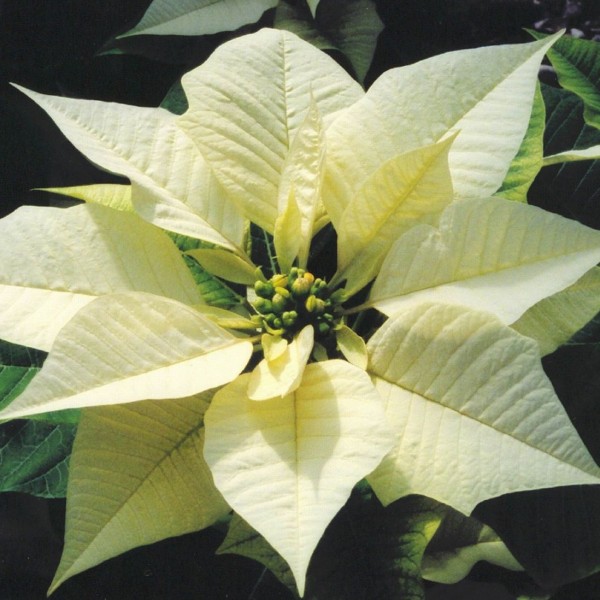 White 
Snowy white bracts cover medium green foliage for a beautiful winter display.