Dayton Christmas Trees Center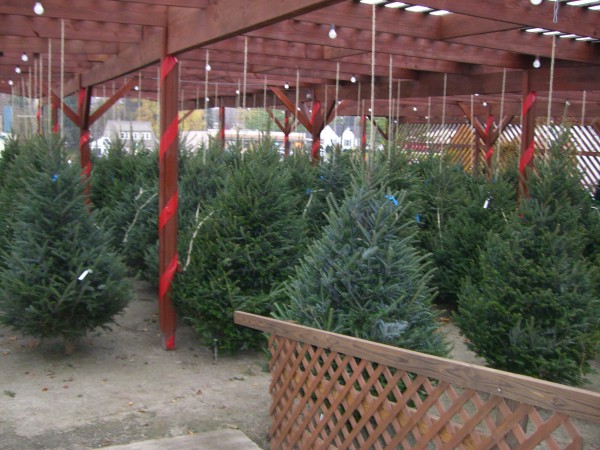 Fresh Cut Christmas Trees
The tradition and fragrance of a freshly cut pine Christmas tree can't be beat!  Our trees are displayed in our lighted lot, and hanging for easy, 360° viewing so you can find your perfect tree.  In sizes from 6′ to 10′ tall, "The Classic" Frasier Fir.  Find our Christmas Tree Care Tips on the Guides & Lists page!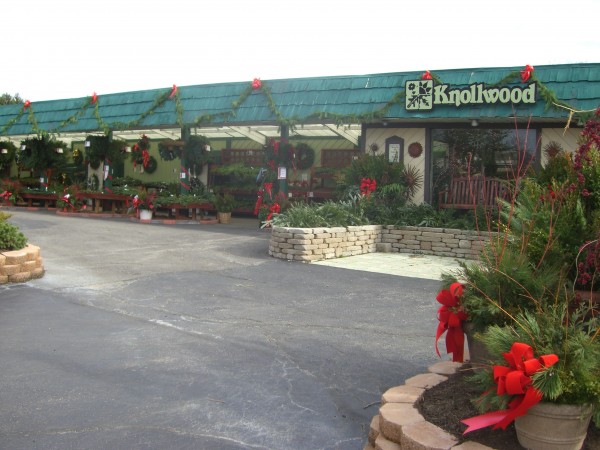 Living Christmas Trees
Enjoy your Christmas tree for years to come.  Using a balled-and-burlapped tree gives you all the looks and fragrance of a cut tree, and can be planted in your landscape, adding value and good looks: the environment will thank you!  Be sure to get our Care Guide on the Guides & Lists page to keep it healthy through the holidays and planted succesfully!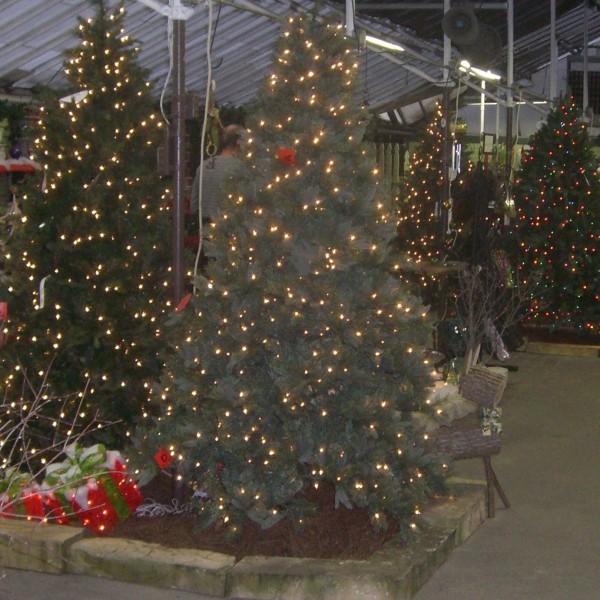 Pre-Lit Christmas Trees
A perfect choice when you when you want the ease of set up, low maintenance, and a perfect tree.  Long lasting lights are securely spead around the tree, and hinged branches mean set up is simple: just connect the 3 to 4 tree sections at the trunk, plug together, fluff, and decorate!  The quality of modern materials makes these faux trees remarkably life-like.